Winter and the Construction Industry
December 14, 2013
If you are in the construction business, you know how much the weather can affect your business. Working outside is difficult to do when there is snow and ice on the ground. Harsh temperatures also make it hard to accomplish outdoor tasks. With winter just around the corner, you need to start lining up tasks that you can perform in the cold weather. Start sorting through your job orders, now, and making changes where needed.
The jobs that require a lot of outdoor work need to be given priority. You want to finish these jobs very soon, while the weather is still amenable. Indoor jobs, such as remodels, can be delegated for the winter months. While you are making changes to your job list, be sure to contact customers to make sure your new schedule still fits their needs. After all, the customer's satisfaction should always be your first priority.
Once winter arrives and you have to begin your indoor tasks, you might find it easier if you have a well-equipped trailer. An enclosed trailer with the right trailer accessories and cabinets can be the perfect mobile workspace. You can easily take your trailer with you from job to job, even in the dead of winter. Having access to this small workspace will help each job to go a little bit faster. Here at Moduline Cabinets, we have all the cabinets and accessories you need to create the ideal mobile workspace out of your enclosed trailer. Everything from tool storage to countertops is available for trailers. Contact us today, to learn more, and let us help you finish your winter jobs.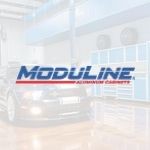 Moduline Cabinets
Moduline Cabinets provides military-grade aluminum cabinet solutions for car enthusiasts and professionals for over 30 years. Our designer appearance enhances garages and shops, and our cabinets stand up against the daily rigors of any environment.