Why Tool Storage is so important
July 13, 2013
One of the most important features of your garage is the available tool storage. Without enough tool storage, you will never be able to keep your tools organized. It is much easier for tools to come up missing when they lack a dedicated space for storing. It is also much more difficult to complete projects when you have to spend 30 minutes searching for one specific tool. If your garage currently has little or no tool storage, it is time to start looking at your options.
Here at Moduline Cabinets, we specialize in high quality aluminum cabinetry, including tool storage. We offer a number of different ways for you to ensure that your tools are kept organized and safe. You can choose from single drawer cabinets to 3, 4, 5, 7 or more drawers all built into the aluminum cabinet system. Large drawer cabinets with extra weight capacity are also available for storing large tools. You may want to opt for mobile tool storage cabinets which are on heavy duty caster wheels for easy mobility around the shop or garage. We have many standard size drawers to meet all your storage needs. Custom drawer units are also available. Whichever type of tool storage you choose, you are making a wise decision. You garage will become a much more useful environment with the appropriate cabinetry and tool storage.
All Moduline drawers are now available with our latest patent-pending technology; the QuikDraw® Single Action Latch System. To complete your tool storage solution you may also want to add Aluminum Drawer Dividers and Moduline Extreme Liner™ to help keep your tools in place. If you have any questions at all, call toll free and one of our storage experts will be happy to help get you started.
888-343-4463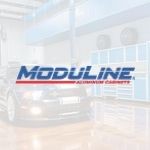 Moduline Cabinets
Moduline Cabinets provides military-grade aluminum cabinet solutions for car enthusiasts and professionals for over 30 years. Our designer appearance enhances garages and shops, and our cabinets stand up against the daily rigors of any environment.