Why Moduline Cabinets?
May 11, 2012
Did you know that Moduline Cabinets offers cabinets for your garage and more? Moduline offers a great selection of garage storage cabinets and aluminum cabinets for trailers and vehicles that can make your life easier. You will have great storage solutions for those tools that you work with on a regular basis, and you will have storage solutions for all the parts and materials you need from time-to-time. You can check out all the photos of what we offer when you visit our website so that you can get an idea of what we offer and why. Why do aluminum metal storage cabinets make sense? You need to understand that using storage cabinets are good for not only creating space, but they also give you a place to put your tools to safeguard people that don't need to come into contact with tools and materials that could be potentially dangerous. There are also tools that are quite expensive that shouldn't be out and about just for anyone to pick up and use. All our storage cabinets are available with locks for that extra security. You can learn about these tool cabinets and more when you visit our website at www.modulinecabinets.com.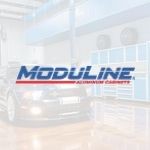 Moduline Cabinets
Moduline Cabinets provides military-grade aluminum cabinet solutions for car enthusiasts and professionals for over 30 years. Our designer appearance enhances garages and shops, and our cabinets stand up against the daily rigors of any environment.