Why Choose Aluminum Garage Cabinets Compared to Other Materials
October 28, 2019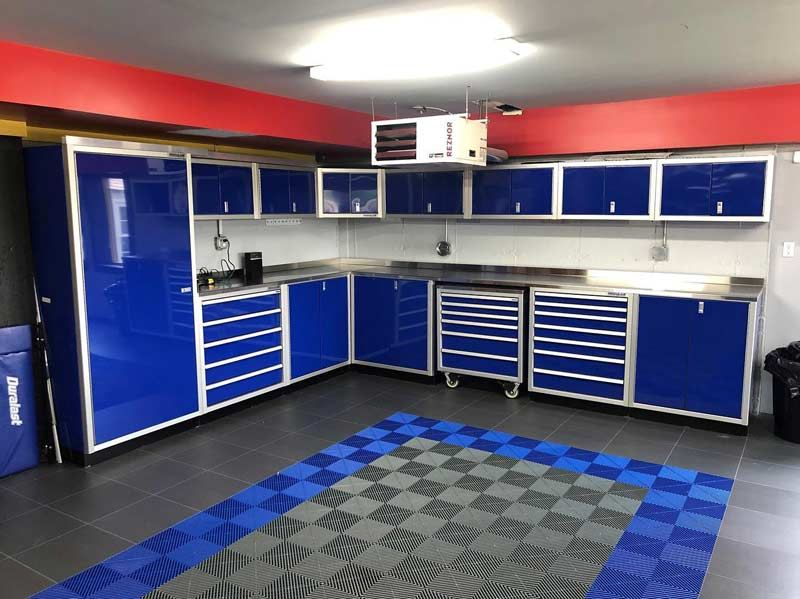 Many of our customers tell us they were confused by the many materials and options in garage cabinets before contacting us. Garage cabinets have gained popularity in recent years. However, not all garage cabinets are high quality or durable. Many of our customers seek upscale storage options for their garage to match the layout of a dream garage they want.
Why Choose Aluminum Over Steel Cabinets
Exploring which metal cabinets to buy? Moduline Cabinets are precision crafted in the USA with military-grade aluminum. Our cabinets are GSA approved and withstand heavy duty use.
Some may think that steel are the best material to go with, but they do not last over time. Steel will rust when exposed to moisture. They can also be damaged with heat.
Other materials, such as plastic, melamine, wood and fiber board can also deteriorate. Some of these materials are used in what other providers call "high end," but, in reality, they are not durable.
When Paul Gill set out to create Moduline Cabinets, he kept the materials in mind because he wanted a material that was lightweight and durable. He researched and settled on aluminum. Both lightweight and durable, aluminum lasts over time like no other cabinet material. That's why Moduline Cabinets is proud of their cabinets and offers a lifetime guarantee.
High Quality Features of Moduline Cabinets
Moduline Cabinets feature a modular design that fits in any space. We offer pre-designed cabinet systems with layouts that will fit many spaces. We also offer custom cabinet systems where you can mix and match to create the design you want.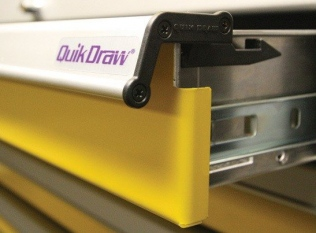 Our cabinets are precision crafted for durability and ease of use. We invent creative ways to store your tools, parts and other items in your garage, shop, mobile vehicle, or trailer. Our drawers feature our QuikDraw™ single-action latch system. You can quickly open the drawer with one touch.
It's also whisper-quiet, not squeaky like some drawers get over time. Our QuikDraw™ works every time you press your finger on it!
One of the best words we hear our clients say is how happy they are with their purchase! They also love how our cabinets do not show fingerprints, are mildew and mold free, and last.
Ready to plan your garage or shop layout? Call the Moduline Cabinets team to ask one of our experts about cabinet layouts for your garage. Contact Moduline Cabinets at 888-343-4463 to get started!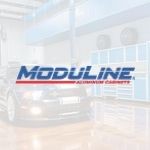 Moduline Cabinets
Moduline Cabinets provides military-grade aluminum cabinet solutions for car enthusiasts and professionals for over 30 years. Our designer appearance enhances garages and shops, and our cabinets stand up against the daily rigors of any environment.