Why Cabinets Are Effective for Sprinter Van Workspace
March 23, 2020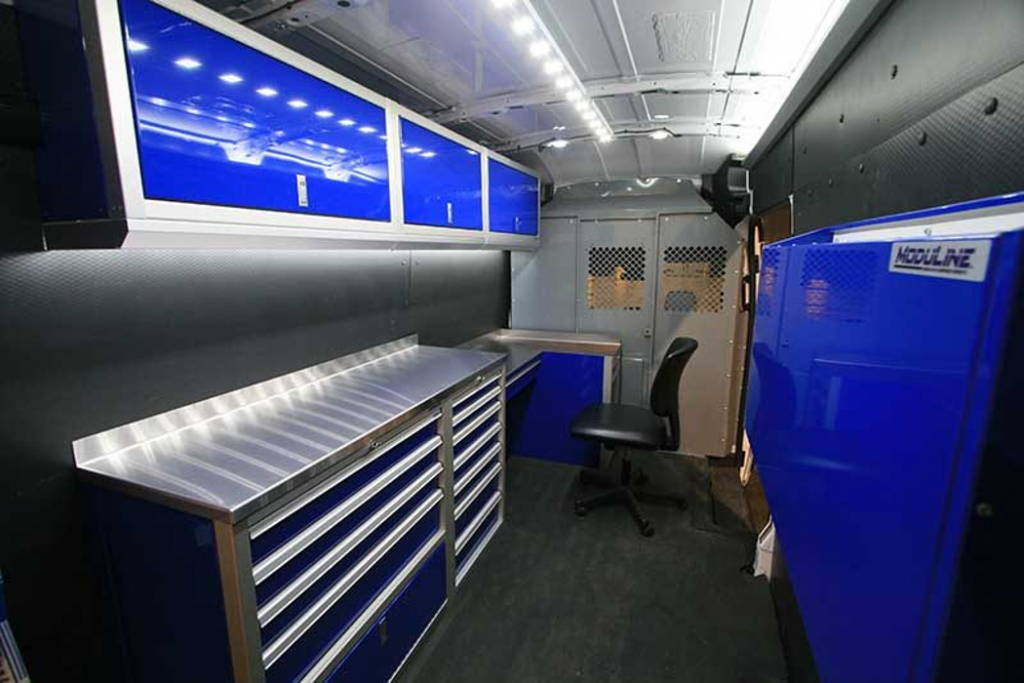 For sprinter van owners, there is always a need to get the maximum use out of the available space, and Moduline Cabinets can help in this cause with our high-quality, military-grade aluminum van cabinets. With the right cabinets in place, it is easy to turn the back of a sprinter van into an efficient workspace. It is all about designing the best layout so that all equipment and tools are well stored but easily accessible. An upfit with aluminum van cabinets is the way to go, and these are some key points to consider.
1. Careful Organization of the Cargo Space
When laid out logically, aluminum van cabinets from Moduline Cabinets will make for an organized space that allows a tradesperson to work in the most efficient manner possible throughout the day.
2. The Right Upfit Can Maximize Organization While Saving on Fuel
We precision craft Moduline Cabinets using lightweight aluminum. They have military-grade durability with a lifetime guarantee. Using lightweight aluminum over steel is a safety benefit for vans and other mobile vehicles. Your van will be organized while saving on fuel and avoiding adding any additional weight to the vehicle.
3. Key Features Moduline Cabinets Can Offer
At Moduline Cabinets, we offer a free layout design service for our lightweight, customizable, military-grade aluminum cabinets. Call and talk with our cabinet experts at 1-888-343-4463 to discuss your layout and choice of cabinets for your sprinter van.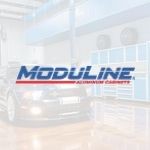 Moduline Cabinets
Moduline Cabinets provides military-grade aluminum cabinet solutions for car enthusiasts and professionals for over 30 years. Our designer appearance enhances garages and shops, and our cabinets stand up against the daily rigors of any environment.