What's new? The Select Series by Moduline
November 3, 2015
We've been listening and innovating for you.
And now we're proud to announce the debut of our new Select™ Series by Moduline.
Manufactured with the same quality materials and workmanship as our flagship ProIITM Series, the Select™ Series by Moduline offers a distinctly simpler and more economical menu of limited modular components that will enable customers to measure and design their own layout, then it's "purchase, ship, assemble and install" with a new level of ease.
In addition to ease of assembly, the Select™ Series includes optional Insta-Walls™, a Moduline industry innovation that allows upper and lower cabinets to be mounted and positioned independent of traditional "fixed wall" installation.
If you can put up a Christmas tree or assemble a BBQ, you'll find Select™ Series by Moduline will be a snap for you.
For more information call us today!
888-343-4463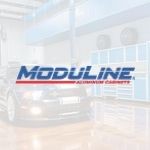 Moduline Cabinets
Moduline Cabinets provides military-grade aluminum cabinet solutions for car enthusiasts and professionals for over 30 years. Our designer appearance enhances garages and shops, and our cabinets stand up against the daily rigors of any environment.