4 Ways Upfitting Your Van Interior Makes You More Productive
September 16, 2019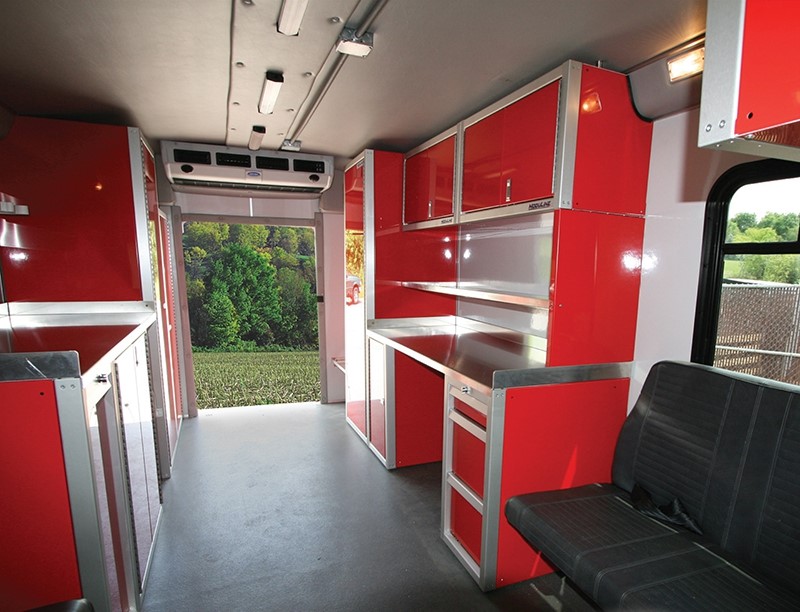 In today's mobile world, vans can be converted to store all of your tools and supplies for jobs-on-the-go. You can use your van as a mobile service provider to perform work for customers. One thing our customers have told us is that having their van upfitted with our van cabinets has saved them hours of trying to find their tools.
To get started planning your van upfit, ask yourself these questions:
What job types do you handle on a regular basis?
How much space do you need in order to complete these tasks?
Do you need specific cabinets to store your tools and supplies to accommodate your work better?
These questions are ones that we would ask you in a free consultation call to start planning your van upfit.
Why Are Van Uplifts Necessary?
Van upfits can be the missing piece to your business betterment puzzle! The benefits of these enhancements for your van will make a difference in how you perform at work. For example, when your van or truck is upfitted, you can travel knowing that all of your tools and supplies are stored safely inside the cabinets and drawers. By storing everything, you will find your tools are less likely to be tossed around, fly through the air, or spill onto the floor if you have to stop short or get into an accident.
Improve Your Productivity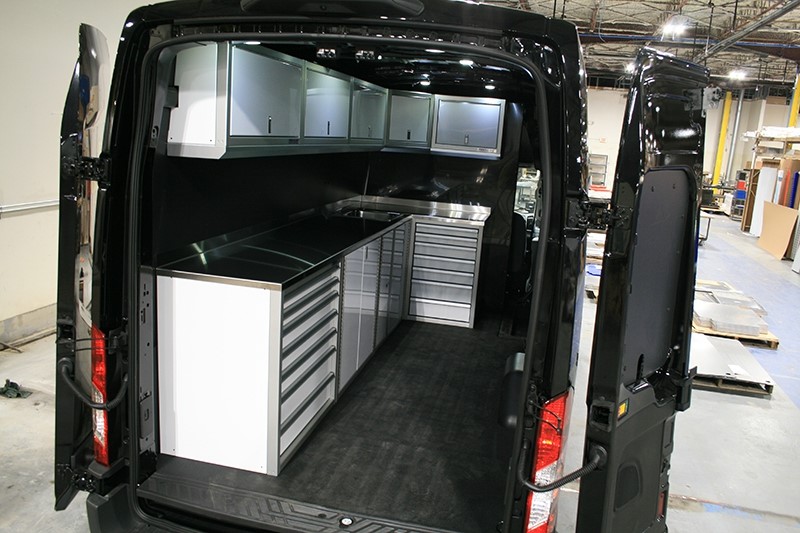 You can also benefit from the use of storage space that Moduline's military-grade aluminum cabinets can provide. You will thus be able to complete your jobs easier because you will know where all of your tools and supplies are located. Your clients will be happier because of the increase in professionalism in your business and possibly even be impressed with your van upfit.
Call Our Van Upfit Experts Today
If you are interested in learning more about van and truck upfits, call one of our experienced cabinet experts at 888-343-4463. We can give you a free consultation to discuss your type of van and what storage you need. Our cabinet experts have experience and are passionate about helping you improve your van's storage.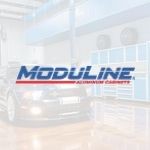 Moduline Cabinets
Moduline Cabinets provides military-grade aluminum cabinet solutions for car enthusiasts and professionals for over 30 years. Our designer appearance enhances garages and shops, and our cabinets stand up against the daily rigors of any environment.