Wall Cabinets That Change the Look and Feel of Your Workspace
August 6, 2012
Do you work often in your garage and find that everything seems to be in your way? Those who use their tools and workbenches on a regular basis know how important it is to have everything in its rightful place. You don't have to worry about your workspace when you purchase the right storage solution at Moduline Cabinets! We carry a wide variety of high quality aluminum garage storage cabinets including aluminum base storage cabinets, drawer cabinets, corner storage cabinets, wall cabinets and more. When it comes to wall cabinetry we offer several solutions including various sizes. Corner cabinets create a perfect way to turn a corner with style. Wall cabinets are available 18″ to 36″ high with many depths and widths to fit any wall storage needs. Moduline extra tall cabinets are available in 59″ or 75″ height for extra high storage.
Don't forget all our garage cabinets are modular and made to mix and match to fit together and create the perfect storage solution for our customers. Having the right storage in place means everything, and that is why Moduline Cabinets is the leader in the industry when it comes to finding your storage solution. Call today and let one of our storage cabinet engineers help you to make the most of your new storage system and simplify your workspace with style!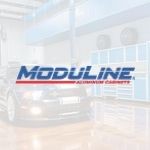 Moduline Cabinets
Moduline Cabinets provides military-grade aluminum cabinet solutions for car enthusiasts and professionals for over 30 years. Our designer appearance enhances garages and shops, and our cabinets stand up against the daily rigors of any environment.