The Variety of Options Available On Moduline Cabinets
December 11, 2017
Every garage can be transformed from disorganized clutter to a well-organized garage. Mess in a garage does not need to become part of everyday life. The solution to organizing clutter in the garage is custom garage cabinets.
Garage cabinets should be chosen according to the best storage capacity, the longest lifespan, and the greatest aesthetic appeal.
The Design
Aluminum cabinets do not deteriorate or rust like wood or steel, and they won't cause shock from static when you touch them, nor attract dust like plastic does. Moduline Cabinets uses aluminum because it is extremely resilient. Our innovative features on our cabinets can resist fingerprints and maintains their original appearance. The modular design creates unlimited possibilities when mixed and matched. The shared edges, and doubled corners and walls makes our cabinets stronger.
The Base Cabinets
Most of Moduline Cabinets' base cabinets have a height of 36 inches, and a depth of 18, 24, or 30 inches. Both custom and standard sizes are available, in addition to toe kicks, bottoms, adjustable or pull out shelves, backs, and locking latches. There are a variety of layouts available for the base cabinets.
Tool Chests and Drawer Cabinets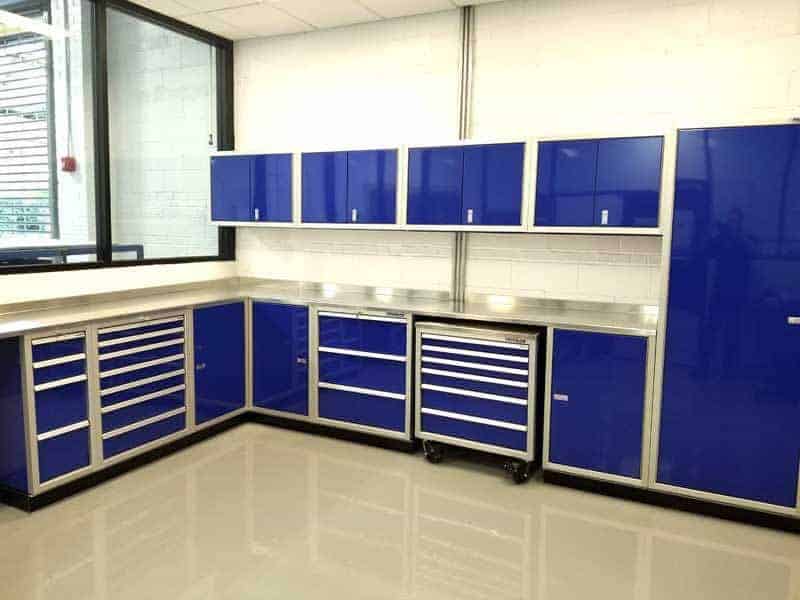 Many base and drawer cabinets are available. Drawer cabinets can be attached to tool chests. The width, depth, number of drawers, dividers, thumb locks, toe kicks, and countertops are additional options, based on your customization of the cabinets. The tool chests include effortless action drawers, smooth ball bearings, liners and drawer dividers. The options include stainless steel, aluminum or butcher-block countertops.
File Cabinets and Assorted Bins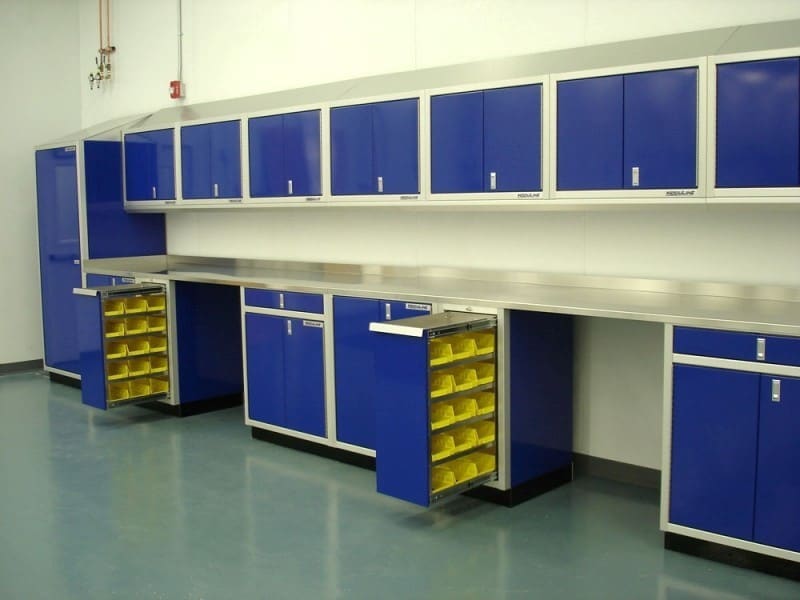 Parts, recycle and waste bins are available along with file cabinets. This includes easily removable, high quality, durable plastic bins. The countertops are available in a choice of butcher-block, stainless steel and aluminum.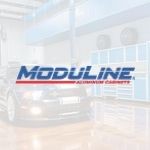 Moduline Cabinets
Moduline Cabinets provides military-grade aluminum cabinet solutions for car enthusiasts and professionals for over 30 years. Our designer appearance enhances garages and shops, and our cabinets stand up against the daily rigors of any environment.