Unique Innovative Benefits to Moduline's Cabinets
August 21, 2017
All of Moduline's products are specifically manufactured with top-notch equipment made in the USA. We continue to invest into ensuring that our cabinets stay ahead of the competition. Our innovations are uniquely evident in certain features, such as in patented single action latch systems that keep drawers securely closed, and are likewise easy enough to open with your hands full.
The adjustable Toe Kick Riser lets you level the cabinets on uneven floors, while also preventing any debris or tools from getting under those cabinets. Our chrome-plated trigger latches will give you positive secure closure to each door.
Durable Trailer Cabinets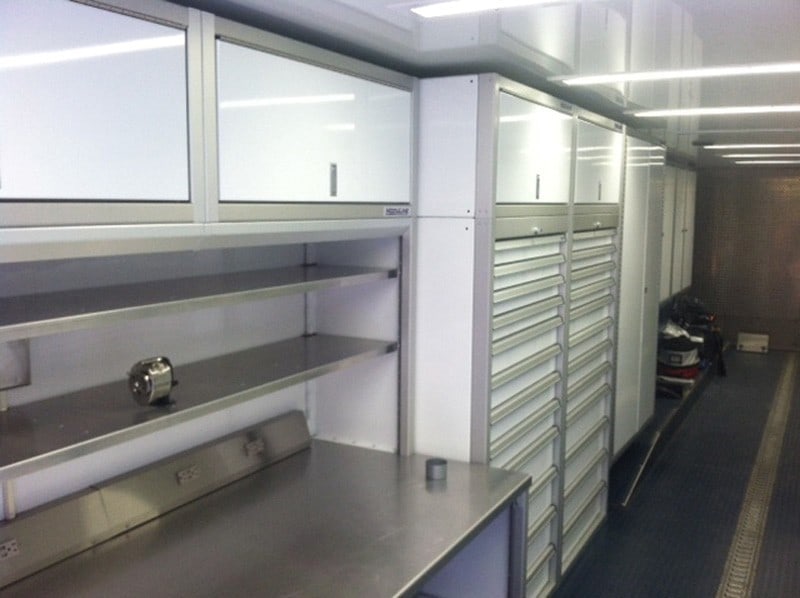 Do not let designer looks fool you. Moduline's line of storage cabinets and chests not only look superb, but come from professional-grade aluminum. They stand up to everyday challenges within any garage or auto shop.
Craftsmanship and attention to detail are reflected throughout our rigid integrated frames, our double-reinforced corners, our precision hardware that requires no welds to crack, our double-walled doors with inner hat bracing and even in our full-length hinges. These unique metal garage cabinets can resist corrosion and discoloration.
Built To Last A Lifetime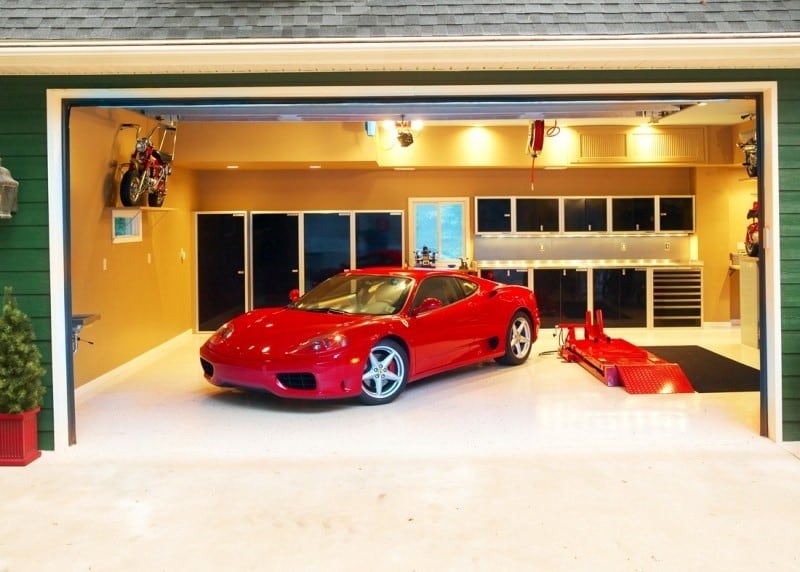 You know a manufacturer's confident about their products by inspecting the kind of warranty they offer. It shouldn't come as a surprise to learn that Moduline's full confidence in our cabinet systems reflects itself in our lifetime-warranty, which accompanies each product.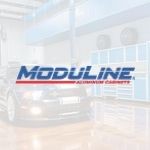 Moduline Cabinets
Moduline Cabinets provides military-grade aluminum cabinet solutions for car enthusiasts and professionals for over 30 years. Our designer appearance enhances garages and shops, and our cabinets stand up against the daily rigors of any environment.