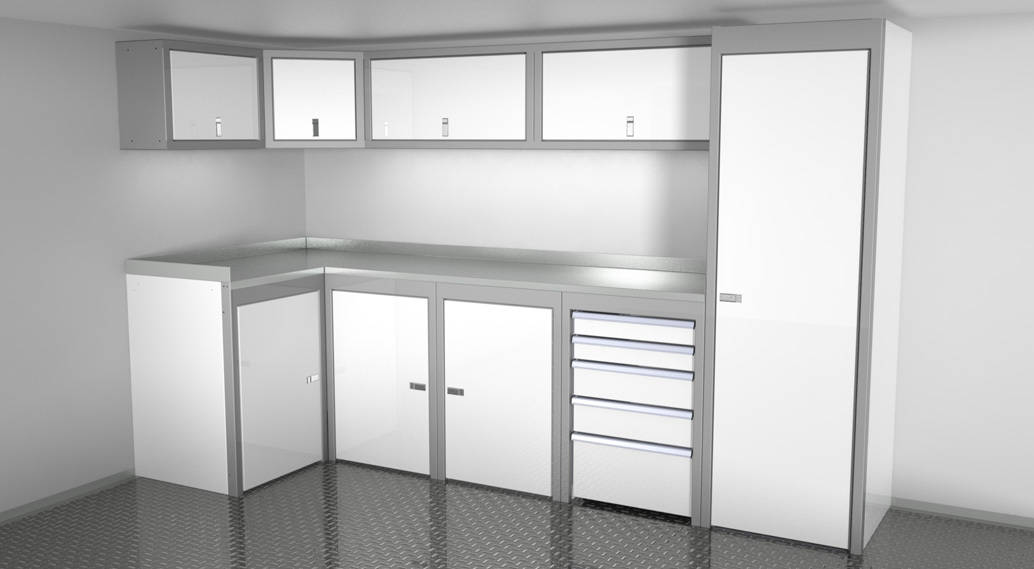 Select Your Modular Components
Call today for trailer and vehicle cabinets! Toll free 888-343-4463
Trailers and other types of specialty vehicles come in so many shapes, sizes and styles. Even the same make and model can be different even if only by ¼ inch. Moduline has been creating cabinets for racers and other mobile applications for over 30 years. You can trust that Moduline has the expertise and the products to fit your mobile application precisely.
Whether you need to outfit a race trailer with tool boxes, storage cabinets and lockers or just need an insert for your utility truck, Moduline will work with you to make sure you get exactly what you need. Our cabinet systems are designed for durability and to withstand the rigors of the road. You can say they are made to be mobile. Manufactured in the USA and constructed from lightweight, military-grade aluminum, we back our cabinets with a lifetime warranty because we are confident in the quality and craftsmanship of our products.
If you have questions regarding our trailer and vehicle cabinets or any of our aluminum cabinet products, we'd love to help. Call one of our experts today and let us help you get organized with style.