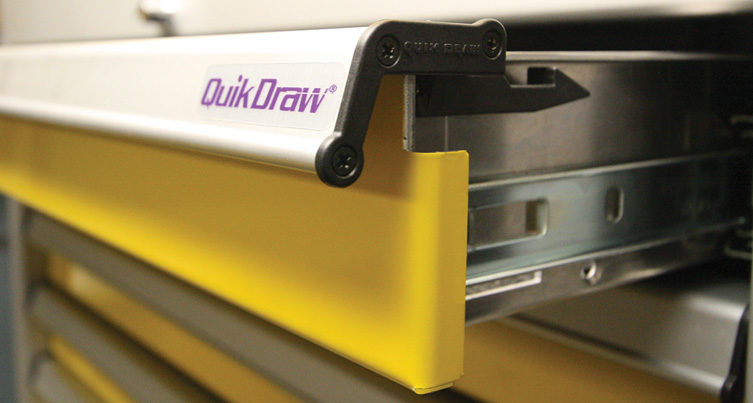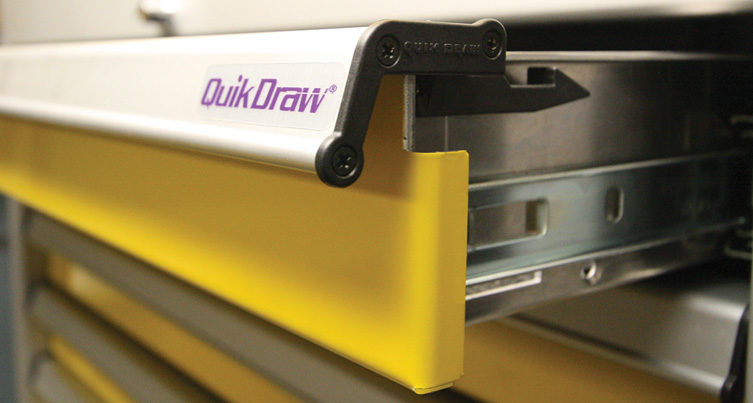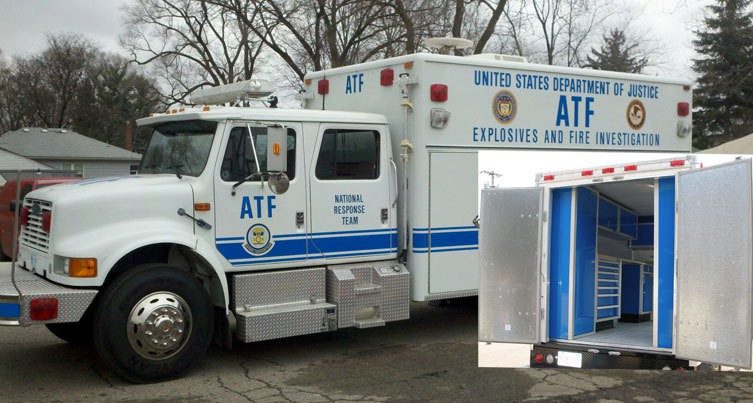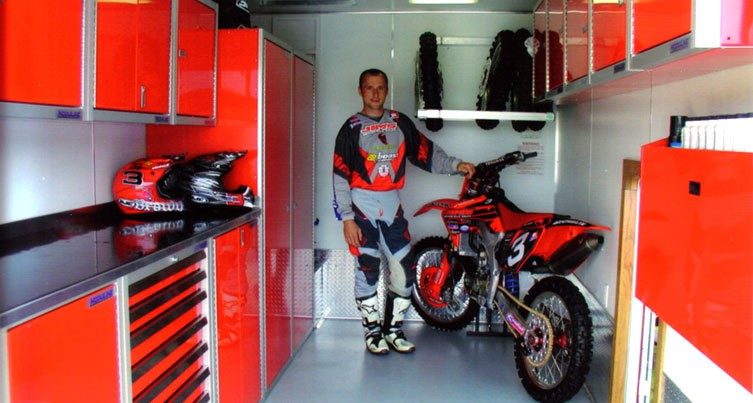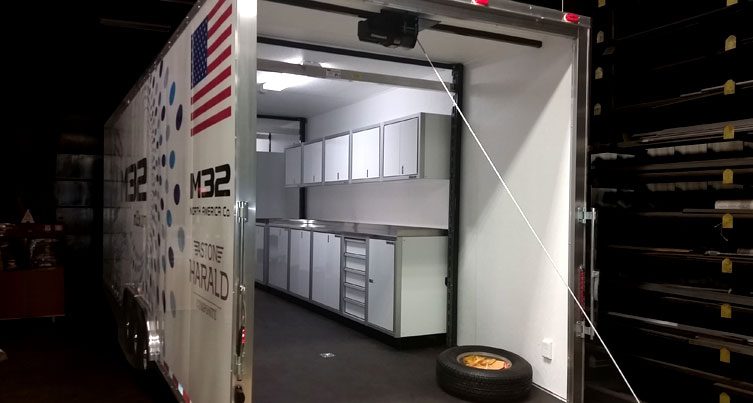 Trailer & Vehicle Aluminum Cabinets
You don't have to be a member of a pit crew for a professional race team to recognize the quality and craftsmanship in Moduline's trailer cabinet systems. Our high-end aluminum cabinets were originally designed for the professional car racing industry and trailers, which is one reason why they're still the most sought-after cabinet systems for professional race trailers, toy haulers, specialty vehicles and other mobile applications. You are at the right place if you're looking for premium storage cabinets that are designer in appearance and professional grade.
Trailer & Vehicle Cabinet Combinations
Your Trailer & Vehicle Cabinet System a La Carte
Organize Your Trailer Or Vehicle With Style!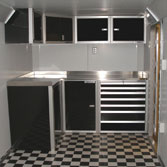 Our modular vehicle cabinets let you do just that! Proudly made in the USA, Moduline's beautiful military-grade aluminum trailer cabinets and tool chests are versatile so you can customize your cabinet storage system to meet the needs of your vehicle.
Our precision engineered closets, drawer units, countertops, wall and tool cabinets are just a few of the options you can mix and match to suit your personal style. Plus, our patented QuikDraw® technology lets you open and securely close the drawers with ease. It also keeps the drawers securely closed while in transport.
Beauty, Strength and Durability in One Lightweight Solid Storage System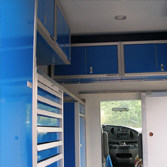 As much as they are eye catching with their rugged good looks, Moduline's cabinets also boast a professional grade durability that really completes the package. Made to last a lifetime, our lightweight aluminum trailer cabinets are the perfect cabinet for our load-conscious mobile customers. Unlike steel or wood, they will not rust, rot, mold or mildew from humidity and temperature fluctuations common in these environments. Our products even resist discoloration and fingerprints, so they'll always look like new.
Contact Us for Vehicle Cabinets
Moduline Cabinets has helped customers organize the garages and enclosed trailer cabinets of their dreams with our made in USA vehicle cabinets for over 30 years. Manufactured from military-grade aluminum and designed to live up to daily professional use, our cabinet systems will not only help you organize your space with style but will last the test of time. We're so confident in our products' abilities that we offer a Lifetime Guarantee to our customers on every product we manufacture.
If you have questions about our enclosed trailer cabinets, need more info, or simply would like to start a conversion with one of our team members, you are welcome to reach us by phone, fax, or email. Although we sell to people across the country, customers that live near us are encouraged to visit our showroom and facilities and see our beautiful products up close. We look forward to hearing from you!