Trailer and Mobile Cabinets Provide 5 Benefits
January 5, 2018
If you're looking to create more space for your racing specialty, race cabinets in your garage, shop or trailer help you achieve the space you need. See how Moduline Cabinets' race cabinets provide 5 benefits for you and your passion.
Adding Extra Space
Additional room is easily achieved with cargo and race cabinets. This can be for your race shop, trailer or vehicle. A cargo trailer is customizable with high quality aluminum cabinets for the look and size desired. Portable heaters and air conditioners enable the space to be enjoyed throughout the year, depending on the region where you live.
Customization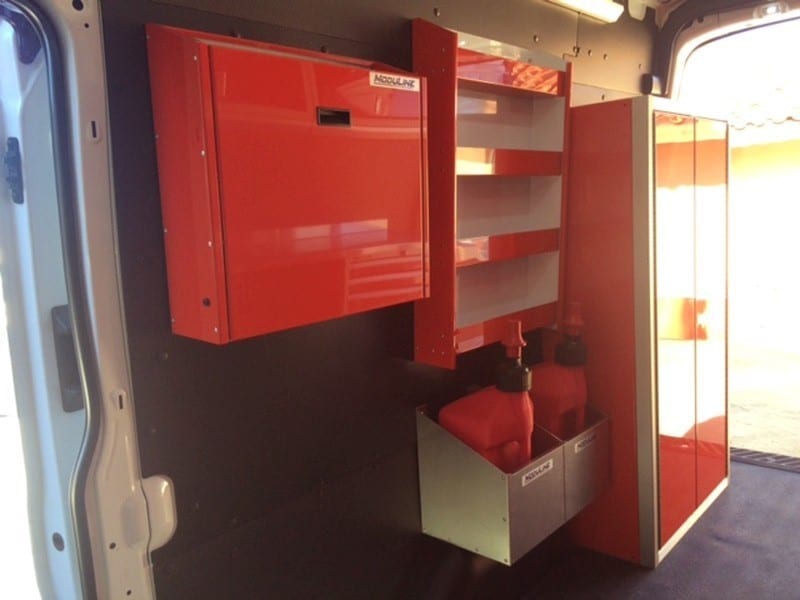 The customization options include the layout of the aluminum storage cabinets, shelving and drawers, sinks, electrical outlets, display space, seating, LED lights, stand-up cabinets for more storage, tool boxes,  overhead storage cabinets, and more. All our drawers include the QuikDraw®  Single Action Latch System to keep drawers securely closed, especially in transit, even without locks. The quality of Moduline Cabinets is guaranteed in a lifetime warranty. We offer fully customizable, professional grade high-alloy aluminum cabinets for any mobile or shop application.
Flexibility
A cargo trailer is usually a small space to work with in terms of organization. Moduline Cabinets has a variety of done-for-you layouts for any mobile application. We've housed cabinets in race trailers, specialty vehicles, command centers, military vehicles, emergency vehicles, utility trailers, and even containers.
Our mobile aluminum cabinet combinations can meet the needs of any mobile application. The craftsmanship of our high-alloy aluminum cabinets and tool chests are incorporated throughout each product we manufacture and sell.
Lightweight
One of the features Moduline Cabinets offers that our competitors don't is that our cabinets are made from aluminum. It provides a lightweight cabinet that won't weigh down your trailer. When you have to stop in case of an emergency or accident on the highway, you'll be able to stop as soon as you need to. Aluminum Cabinets also help lower the GVW for better gas mileage.
Portability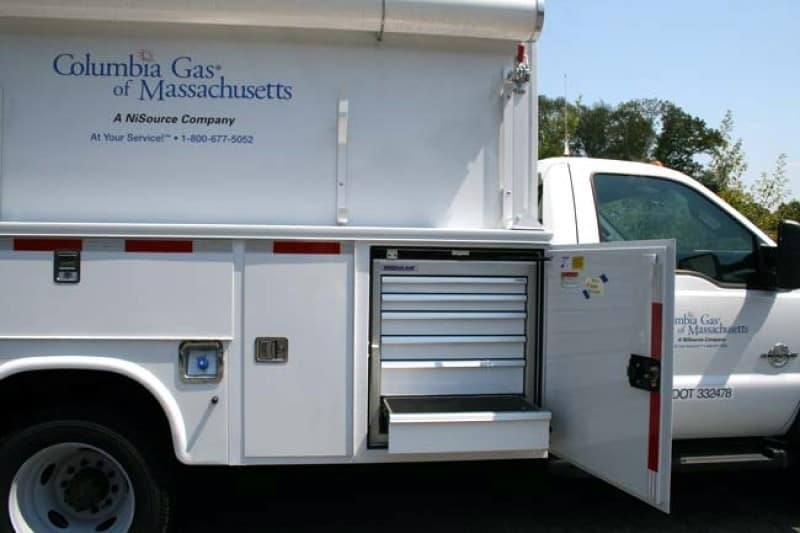 You can go on the road to racing events, competitions and trade shows. You simply hitch your trailer to your vehicle. Everything is easily transported wherever you want to go. A cargo trailer does not require a special permit or any construction to your home. You can keep it in your driveway, your backyard, or anywhere you please, which also means that you can take the cabinets with you! If you're racing, you'll need on-the-go organization solutions for easy tune-ups and repairs.
Start Planning Your Mobile Cabinet System
Everything begins with a consultation from an experienced and knowledgeable representative from Moduine Cabinets. Contact us at 888-343-4463.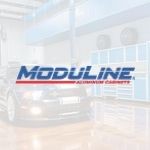 Moduline Cabinets
Moduline Cabinets provides military-grade aluminum cabinet solutions for car enthusiasts and professionals for over 30 years. Our designer appearance enhances garages and shops, and our cabinets stand up against the daily rigors of any environment.