Trailer Accessories, Cabinets, and More from the Cabinet Experts
March 15, 2014
Creating a usable workspace in a trailer may seem like a difficult task at first glance. After all, a trailer is such a small environment. How will you ever make it functional and organized? The answer lies with Moduline Cabinets. We are the cabinet specialists you need to help transform your trailer into a workspace that actually works.
Here at Moduline Cabinets, we have been manufacturing quality aluminum cabinets for over 25 years. We even started out making cabinets for trailers, so when you shop with us, you know that you are shopping with experienced industry experts. We also offer a wide range of trailer accessories to complement our cabinets. Each cabinet and accessory works together to help you create the workspace you need. With a mobile workspace by Moduline, you will never have to worry about organization and efficiency while on-the-go again.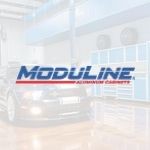 Moduline Cabinets
Moduline Cabinets provides military-grade aluminum cabinet solutions for car enthusiasts and professionals for over 30 years. Our designer appearance enhances garages and shops, and our cabinets stand up against the daily rigors of any environment.