Top 5 Reasons to Get Wall Cabinets for Storage in Your Garage
April 20, 2020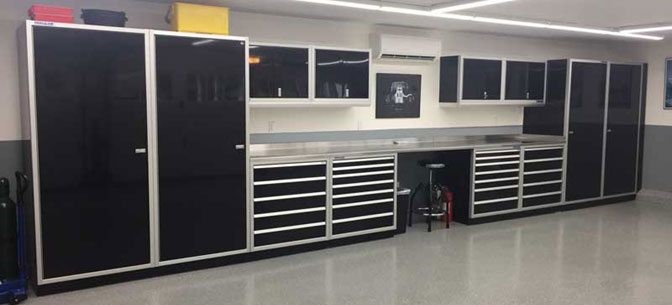 Your garage is a great place to keep belongings that you need stored safely away. At Moduline Cabinets, we offer quality garage cabinets explicitly designed for your garage that will keep everything safely off the floor. Deciding to install aluminum wall cabinets will make your life so much more comfortable in the long run. Read on for the top five reasons you should use wall cabinets to transform your crowded garage into a clean, organized space.
1. Clean Up the Floor
Installing garage cabinets allows you to clean up the floor of your garage easily. Some people can't even park their vehicles in the space they are meant for because of the clutter. Get your tools, decorations, camping equipment, sports gear, and everything else off your floor and into sturdy overhead and wall cabinets so that you can enjoy your space again.
2. Organize Your Garage
How much time have you wasted digging through boxes and bins looking for something? We're betting you spend at least a few hours a month trying to find what you need in your crowded garage. Wall storage allows you to organize everything in your garage once and for all, saving you time and lowering your stress levels.
3. Show Off Your Space
Do you avoid walking through your garage with family and friends because of the distracting clutter? Would you like to be able to leave the garage door open on beautiful days while you work on a project inside? With wall cabinets, you will have a clean, neat garage that everyone will compliment.
4. Increase the Value of Your Home
If you are planning to sell your home, an organized garage will be much more appealing to potential buyers. The more space a home has, the more attractive it is to clients. Wall cabinets will help you maximize the space in your garage and draw in more interested buyers.
5. Enjoy the Space
The more belongings you can get off the garage floor, the more room you will have. A custom-designed storage space offers you the opportunity to fit in your vehicle efficiently. You'll also be able to use the extra space for projects that you cannot do inside your home.
Let Moduline Cabinets help you create the perfect garage with sturdy garage cabinets. We offer a free design consultation that will give you a great idea of how your garage will look after we install your cabinets. Get in touch with us today! Call us at 1-888-343-4463 to get started!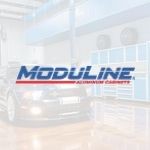 Moduline Cabinets
Moduline Cabinets provides military-grade aluminum cabinet solutions for car enthusiasts and professionals for over 30 years. Our designer appearance enhances garages and shops, and our cabinets stand up against the daily rigors of any environment.