Tool Cabinets Help You Maximize Your Valuable Time
August 17, 2013
Finding the right tool cabinets is a very important step in creating a functional workspace inside your garage. You can have all of the storage cabinets that you want, but if you do not have space dedicated solely to tool storage, your garage will still lack organization. Think of it like this – your tools are generally smaller items. It does not take much for a tool to be misplaced and lost. Without dedicated tool storage, you increase your chances of losing some of your tools or, at the very least, not having quick access to tools, because you do not know where they are located. With the right tool cabinets, you can have quick, easy access to all of your tools.
Here at Moduline Cabinets, we carry a wide variety of cabinets designed just for tool storage. When your tools are stored in our cabinets, you will always know where an item is located. Our tool cabinets feature drawer dividers to make tool organization easy. We also offer Moduline Extreme Liner™. This non-slip PVC-coated polyester drawer liner is professional grade, holds tools in place and protects them from scratching and marring. All drawers in Moduline Cabinets now include Quik Draw™ Single Action Latch System. It's the latch system that is so easy to use you can open with one finger, even when your hands are full.
Staying organized, especially with all of your tools, will help you stay productive and on schedule. No more wasted time searching for a specific tool! Instead, you can just open up the appropriate drawer in your tool cabinet and find exactly what you need. If you are tired of spending time looking for a tool, rather than using it, contact us today to order your tool cabinets. Once your tools are organized, you will never have to worry about wasted time again!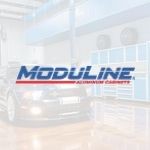 Moduline Cabinets
Moduline Cabinets provides military-grade aluminum cabinet solutions for car enthusiasts and professionals for over 30 years. Our designer appearance enhances garages and shops, and our cabinets stand up against the daily rigors of any environment.