Tool Cabinets Help You Get the Job Done Right!
November 24, 2012
Tool cabinets are great for those who live with a goal to do more projects around the house and out in the yard. Those who use tools on a regular basis will enjoy the functionality of these cabinets and the space that they help to create. Moduline tool cabinets are a must to organize your tool storage and are built to last a lifetime. There are many sizes and styles of garage storage cabinets available in various colors to add to your style and flair. Moduline cabinets are modular, fully assembled and easy to install anyplace you need organized storage.
Do you need storage cabinets that are wall mounted or floor mounted? Would you prefer tool cabinets that are mobile? If so, then you need to keep Moduline Cabinets in mind for all of your cabinet needs. We have a full line of storage cabinets that work well in both small and large spaces. We also have garage storage cabinet combination packages which include some of the most popular ways to combine our modular cabinets. We can also combine cabinet combinations to keep your workspace just the way you like it: uncluttered and ready to work!
Call us today and let us help create the storage space that will help you get the job done right. 888-343-4463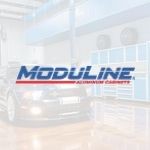 Moduline Cabinets
Moduline Cabinets provides military-grade aluminum cabinet solutions for car enthusiasts and professionals for over 30 years. Our designer appearance enhances garages and shops, and our cabinets stand up against the daily rigors of any environment.