4 Tips to Organize Your Workshop for Maximum Efficiency
September 3, 2019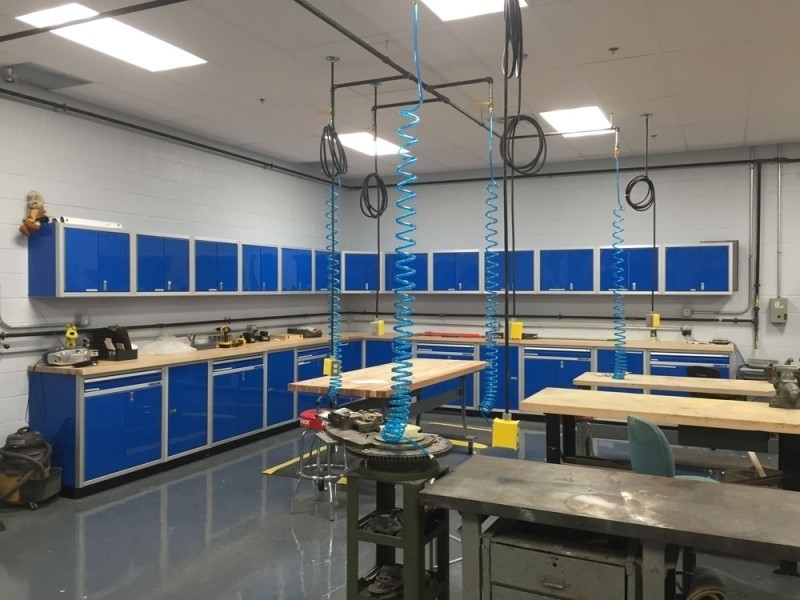 The most overlooked and ignored areas of a business are storage and workshop. For most businesses, there's almost never enough storage space. Every few months you may find yourself spending time cleaning out these areas to solve the problem. The time you spend sorting through tools and supplies doesn't solve anything. A month later, the problem could repeat itself.
I'm sure you're wondering if there is a solution. We recommend having your tools and supplies organized and stored in cabinets. We even offer a free consultation to help you plan the layout of your workshop.
Benefits of Workshop Cabinet Systems
1. Secure Your Work Area
Having a workshop cabinet system to store your tools and supplies provides security with optional locks. If you have expensive tools in your shop, keeping them locked at night can prevent them from being stolen.
2. Know What Tools You Have
Tools can go missing if you're not careful. If the workshop is cluttered, sometimes tools get lost, misplaced or stolen. In some cases, we've heard of tools not being found for years! Rather than have the costly expense of replacing missing tools, if you have one spot for every tool in the workshop cabinet systems, then you will always know what tools you have on hand and who is using them. Storing them in a centralized location is often a cost-effective way to monitor their use.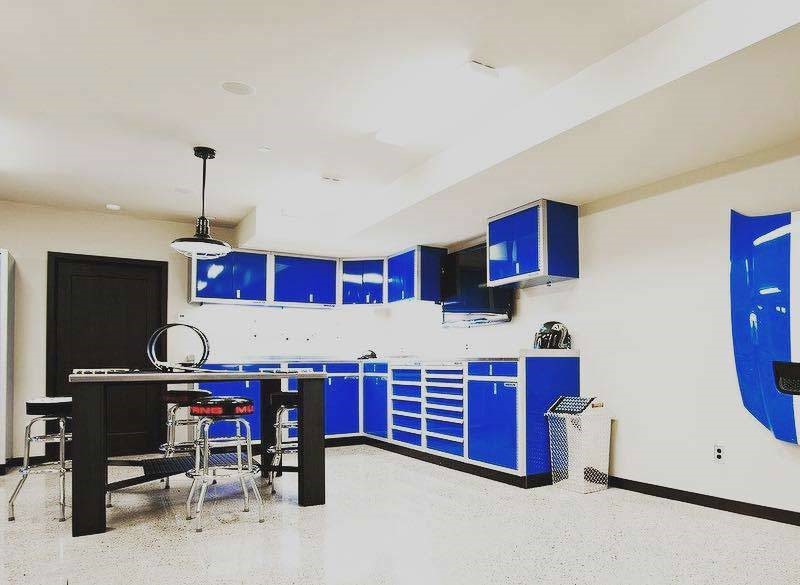 3. Increase Safety
Clutter in your workshop can make for an unsafe environment. Adequate metal shop cabinets create a safe storage space where tools and other items can be kept off the floor. Items won't get knocked over and chemicals can be stored safely. A storage system for tools and supplies keeps the workshop free from hazards that could lead to workplace accidents.
4. Protect Your Investment
Using workshop cabinet systems creates a better environment for your workshop. The cabinets add value to your workplace, as well as protects your tools and supplies. You can protect and store your tools, project a professional work environment and enhance the value of your property.
Contact Moduline Cabinets at 888-343-4463 to discuss your workspace and develop a layout for your cabinet system.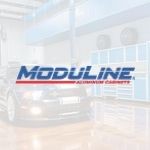 Moduline Cabinets
Moduline Cabinets provides military-grade aluminum cabinet solutions for car enthusiasts and professionals for over 30 years. Our designer appearance enhances garages and shops, and our cabinets stand up against the daily rigors of any environment.