2 Tips to Organize Your Garage with Metal Storage Cabinets 
June 22, 2020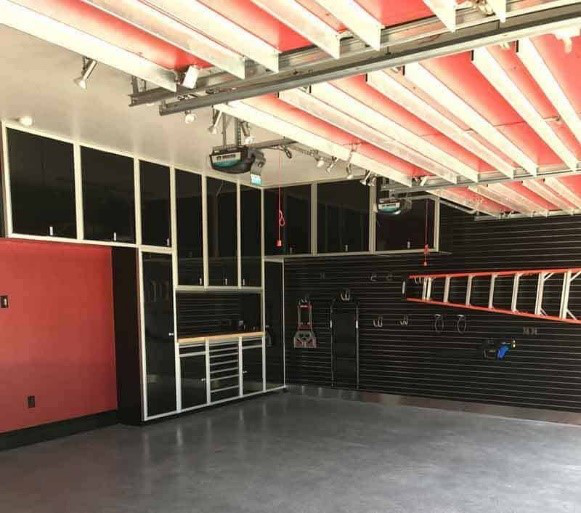 Is it time to organize your garage? A garage makeover can be simple in design and functional. It also does not have to involve a lot of work. Sometimes you need to declutter the space and organize.
Custom and preconfigured cabinet combinations can personalize your garage space and give everything in it its home. But rather than using any cabinets, if you are looking for superior craftsmanship, options, and lifetime use, count on Moduline's metal cabinets. We have combined our expertise and creativity to craft a lifetime of use into our military-grade aluminum cabinets.
Fitting Garage Storage Cabinets to Your Space
Garage storage cabinets can either be modular or custom-fit. Modular cabinets come premade in a range of sizes that can be mixed-and-matched to accommodate most layouts. On the other hand, custom-fit units come with more size flexibility, ensuring they fit perfectly in your garage space.
Moduline Cabinets' engineers consider the client's garage space requirements when working with the custom-fit garage layout to optimize your garage's space.
Stay Organized with Custom Garage Cabinets
Homeowners are more likely to keep their garage spaces organized when they use garage cabinets. These cabinets also offer extra storage space when used with overhead and closet cabinets, toolboxes, and accessories for an overall garage organization solution.
Options for Metal Garage Storage Cabinets
Moduline Cabinets offers different sets of metal garage storage cabinets including;
PROII™– These military-grade aluminum cabinets come in various standard sizes and are also customizable. Choose from different color options, including Yellow, Royal Blue, Signature Black, Light Gray, Moduline Blue, Red and White.
Select™– This is a budget friendly option that is perfect for lighter duty home garages. Our pre-designed combinations of the aluminum cabinets feature toolboxes and other layouts that help organize your garage or workshop.
Contact us today at 888-343-4463 to discuss your garage space needs and get a quote from our cabinet specialists, or order online.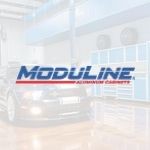 Moduline Cabinets
Moduline Cabinets provides military-grade aluminum cabinet solutions for car enthusiasts and professionals for over 30 years. Our designer appearance enhances garages and shops, and our cabinets stand up against the daily rigors of any environment.