Tips for Garage Organization
January 26, 2013
Keeping your garage organized at all times is important. If you neglect your garage, it will not take long for the clutter to take over. Before you know it, you no longer have a usable workspace. The following tips can help you keep your garage organized and ready to use at all times: It is next to impossible to stay organized without garage cabinets and storage space. If your garage is not equipped with cabinetry, you can buy quality, aluminum cabinets.
Take a weekend and get your entire garage organized. Put everything in its place and toss the junk.
Once your garage is organized, choose one day each week to give it a once-over. This is your chance to put new items in their place and make sure other items are still in their assigned spot. Make this a weekly habit.
Over time, your weekly spot-check can turn into a bimonthly or monthly check, as you become used to keeping everything in its place.
Moduline Aluminum Garage Storage Cabinets are Modular units ready to install in your garage, available with stainless steel, aluminum or butcher block countertops. Our Moduline Garage Storage Cabinet Combinations make it easier for you to order a complete cabinet system for your garage and save you money. These pre-configured combinations are loaded with options and allow you to easily order online. No matter what size garage you need to organize, we have a garage cabinet combo to fit your space. You can order one, two or as many as you would like in order to meet your needs. Don't see exactly what you're looking for? Use these for ideas and call a Moduline representative. We will help put a storage solution together specifically for you and your space. Let us show you the beauty of being completely modular!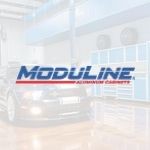 Moduline Cabinets
Moduline Cabinets provides military-grade aluminum cabinet solutions for car enthusiasts and professionals for over 30 years. Our designer appearance enhances garages and shops, and our cabinets stand up against the daily rigors of any environment.