The Right Tool Storage Keeps Tools Safe and Secure
November 9, 2013
Your tools can be some of the most important items you own. You may use your tools on a regular basis, especially if your job requires use of tools. Otherwise, you probably use them at least once a week. As time goes by, your collection of tools grows as your needs increase and projects vary. Eventually, you have a large assortment of tools for every possible purpose. Having the right kind of tool storage will ensure that your tools are always safe and protected. After all, you have invested quite a bit of money into the purchase of your tools, so you want to make sure they have a long and useful life.
Here at Moduline Cabinets, we specialize in storage cabinets, as well as tool storage. Our cabinets, tool chests, and accessories will help keep your tools safe and secure at all times. They will also make certain that your tools are always organized, which can be a huge timesaver for you. When your tools are stored in a neat, organized and secure location, you will always know where they are and that they are protected. If you are ready to start protecting your investment the right way, contact one of our experts today. We are available to help you choose the perfect cabinets, tool boxes and more to keep your tools safe and secure at all times.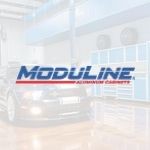 Moduline Cabinets
Moduline Cabinets provides military-grade aluminum cabinet solutions for car enthusiasts and professionals for over 30 years. Our designer appearance enhances garages and shops, and our cabinets stand up against the daily rigors of any environment.