The Man-Cave
November 17, 2012
A man-cave – a place where a man can go to be a man. A place that is his own, with his own decor, his own furniture, his own style. A place that is untouched by the hands of a woman. More and more men are turning to the man-cave as a sanctuary. The home, regardless of who is on the deed, belongs to the heart of the woman. She decorates it and takes care of it, nurtures it and ensures that it always looks its best. As a man, you don't have much say in the decor of your home – but you can, with a man-cave.
If you are taking the plunge and joining millions of other men by creating a man-cave, your garage is the perfect location. Here, you can install storage cabinets with a sink, refrigerator, wide screen TV, countertops, work benches, and a myriad of other items – all to achieve the ideal man-cave. This will be your place, your retreat, your home away from home – contact us, today, and get started on your man-cave, tomorrow. 888-343-4463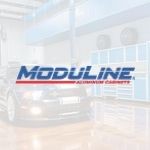 Moduline Cabinets
Moduline Cabinets provides military-grade aluminum cabinet solutions for car enthusiasts and professionals for over 30 years. Our designer appearance enhances garages and shops, and our cabinets stand up against the daily rigors of any environment.