The Gift of Organization
November 23, 2013
With the approaching holidays, you are sure to be planning your shopping list. You have many people on that list, and you have a good idea of what to buy for each person. However, you are bound to have at least one person on your list that leaves you scratching your head. What can you possibly buy for this hard-to-buy-for person? One unique gift for that difficult-to-please person is the gift of storage cabinets. That's right – it might sound odd, but if you think about it, you can see the usefulness of this gift.
Gift exchanges do not always have to be about thoughtful, emotion-filled gifts. Sometimes a useful gift is the best gift to give. Cabinets from Moduline Cabinets are some of the most useful gifts you can give. What you are giving is more than just a few cabinets – you are giving the gift of organization! Our quality cabinets come in a vast array of shapes, sizes and colors. You can mix and match the cabinets to create a layout for the recipient's garage. These cabinets are easy to install, and they are sure to be a huge hit! Also to help you celebrate the Holiday season, Moduline would like to offer you FREE shipping * on orders placed from now until December 15, 2013.
You put a lot of time and effort into buying the perfect gifts for your friends and family. When you reach that one person who is always hard to buy for, do not worry – just contact us and let us hook you up with some amazing aluminum storage cabinets! Our experts are standing by to help you bring a smile to everyone's face during the holidays! And remember, gift certificates are also available!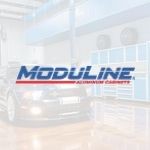 Moduline Cabinets
Moduline Cabinets provides military-grade aluminum cabinet solutions for car enthusiasts and professionals for over 30 years. Our designer appearance enhances garages and shops, and our cabinets stand up against the daily rigors of any environment.