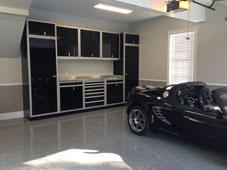 Serge
September 9, 2019
Wow, THANK YOU Alan!
I wish all American companies would follow the lead of Moduline, building high-quality products, with exceptional customer service. Too often in the US, the accountants (MBAs) take over the steering wheel of the company and all they know how to do is cost-cut their way to profits. That works at first, but eventually it comes back to haunt them. The other reason I like you guys is that you run your company much the way I run mine. You are in it for the long-haul. You do whatever it takes to please a customer because you know your customers are your most powerful (and free) sales force. I have lots of friends with fancy cars. You can be sure when they see my garage, they'll ask where I got those storage units. Nothing sells like word-of-month.
Congratulations to you and your team at Moduline. Hopefully, one day, some of those teaching young MBA students how to run a company for the long haul will point to you as a model..
Oh, and I would be honored to have you host the picture I sent you of my garage on your web site!
Best Regards,
Serge