S&W RACE CARS to SUPPORT NHRA FUNNY CAR TEAM
February 11, 2011
Spring City, PA – February 11, 2011 – S&W Race Cars & Components is pleased to announce they have joined forces with the 'ModuLine' Race Team, owned by long time Funny Car racer, Paul Gill. Gill will campaign his S&W built Top Alcohol Funny Car at various NHRA Lucas Oil Drag Racing Series events in 2011.
Paul wears many hats, as he owns and operates ModuLine, Gill Metal Fab and his professional racing team. He has been racing for many years, and is a fierce competitor not only at the drag strip, but off. When Gill's focus shifts from the 5.49 sec., 262 Mph racing action, he redirects that energy into the design and layout of ModuLine's lightweight aluminum trailer cabinets.
"Supporting Paul's 2011 Alcohol Funny Car campaign will increase S&W's visibility not only among the drag racing community, but to the entire motorsports industry," said S&W's President, Scott Weney. "Paul has a winning team that we are proud to support with our premium race cars & race parts."
Gill is looking forward to driving his S&W Funny Car into the Winners Circle…. . "Trust in my equipment provides me and my team with the confidence necessary to be successful. Working with S&W, an established and reputable company gives us an edge over the competition" said Gill.
ABOUT S&W RACE CARS
Founded in 1959, S&W Race Cars is known worldwide as the leader in drag race chassis development and innovation. Their custom built, award winning race cars are used by many of the leading NHRA & IHRA professional and sportsman race teams. Their 27,000 sq ft. headquarters houses a full line of affordable chassis kits, roll bars and roll cages, suspension parts, dragsters and much more that are used by do-it-yourselfers and professionals around the world. S&W Race Cars also carries products for use in pro/street cars, street rods, and off-road trucks and RV's. The manufacturing department provides MIG and TIG welding, sheet-metal forming; round or rectangular tube bending and full-service machine shop services. For more information visit www.swracecars.com or call (800) 523-3353.
If you would like more information about this topic, or to schedule an interview, please call Jill Canuso at 610-948-7303×112 or e-mail Jill at jillc@swracecars.com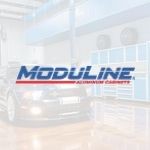 Moduline Cabinets
Moduline Cabinets provides military-grade aluminum cabinet solutions for car enthusiasts and professionals for over 30 years. Our designer appearance enhances garages and shops, and our cabinets stand up against the daily rigors of any environment.