Store possessions and your car
October 27, 2012
When your garage isn't even big enough to hold your stuff and your car, you may be wondering why you own it. You could tear it down and free up some yard space around your home. After all, it's so tiny that it doesn't serve as much more than a storage space. The key word in that sentence is storage. You can never have too much storage. As soon as you don't have enough storage, you notice. However, you will never hear anyone complaining that they have too much storage. Instead of tearing down your garage and giving yourself more lawn to mow, install garage storage cabinets and make good use of the storage capabilities.
Moduline Cabinets carries a huge selection of ready-to-install cabinets. Not only are our cabinets ready to install, they are easy to install – and fully modular. Modular means that you can mix-and-match various cabinets until you create a layout that fits perfectly within the confines of your garage. With quality cabinets, your garage will become a building with a purpose. Call us today and let us help create the storage space you need for both your possessions and car. 888-343-4463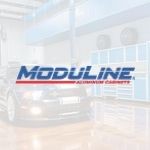 Moduline Cabinets
Moduline Cabinets provides military-grade aluminum cabinet solutions for car enthusiasts and professionals for over 30 years. Our designer appearance enhances garages and shops, and our cabinets stand up against the daily rigors of any environment.