Smart Storage: Beyond the Garage
March 1, 2014
The garage is usually one of the largest rooms in the home, and one that tends to get cluttered easily. Storage cabinets usually help to fix the clutter problem. But what about other areas of the home? The garage is not the only place that requires some sort of storage solution.
The basement is a place that can be forgotten. Basements traditionally can be dark and damp, but might not always be the case in modern basements. Modern or newer basements are now another living space, but they tend to get cluttered easily. Extra furniture and household items might clog the basement. Clever storage solutions will help.
Basement storage cabinets offer a place to store items that have nowhere else to go. A proper storage cabinet solution will take up little room, leaving a large space for family living. In many homes, the basement serves as an extra family room, a recreation room, craft room and more. Accomplishing this is easy; the clutter just needs to be organized.
The other area of the home that often needs storage is the laundry room. The laundry area often holds many different detergents and cleaning products. Generally, the space will hold the iron and the ironing board, among other clothing care items. Storage cabinets will offer the best form of storage for this room. A closet in the laundry room will provide storage to neatly house brooms, mops, vacuums and other cleaning paraphernalia along with that ironing board. A couple of base cabinets with a countertop is the perfect way to have storage and a surface for folding the laundry.
For aluminum cabinetry options for any room or workspace, contact us at Moduline Cabinets. Our custom storage solutions are durable and look great in almost any space.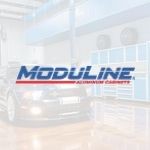 Moduline Cabinets
Moduline Cabinets provides military-grade aluminum cabinet solutions for car enthusiasts and professionals for over 30 years. Our designer appearance enhances garages and shops, and our cabinets stand up against the daily rigors of any environment.