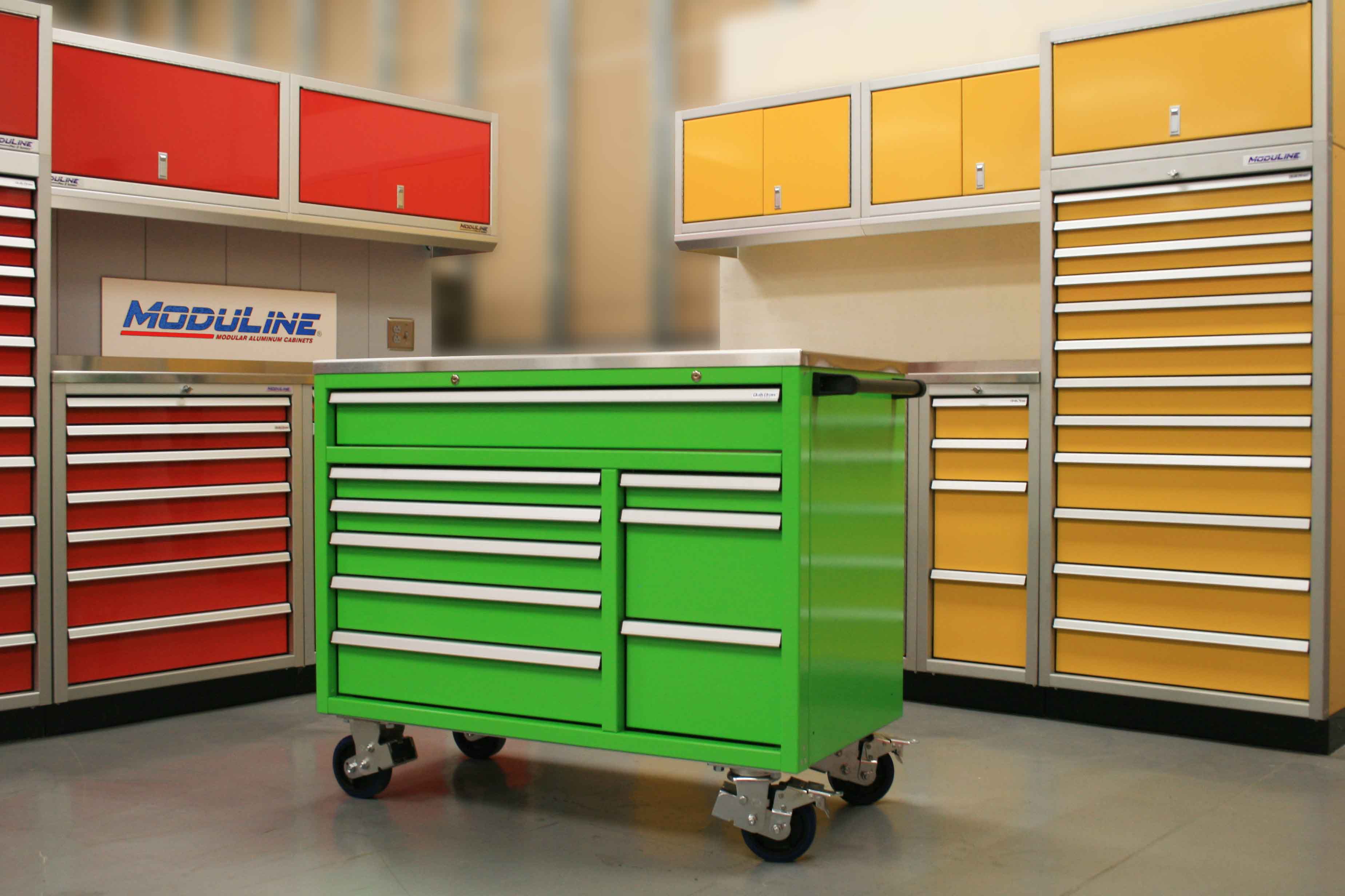 Moduline aluminum rolling toolboxes come equipped with our patented QuikDraw® single-action latch system, a durable stainless steel countertop, heavy-duty locking casters, key locks and Extreme Drawer Liner™.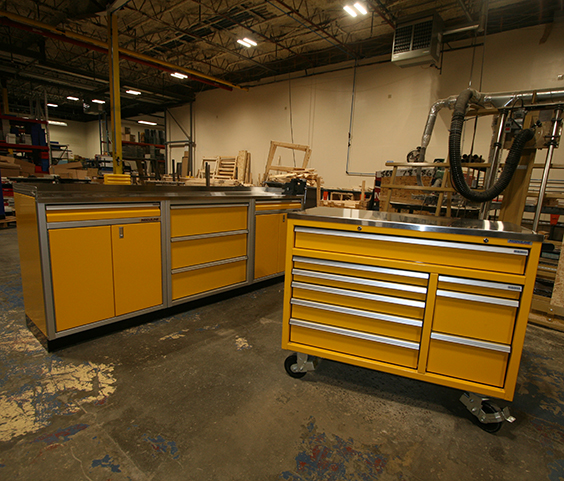 How Will You Make Your Toolbox Yours?
Choose from any of our Standard or Custom Colors.
Choose a Stainless Steel or Butcher Block Countertop.
Choose your Drawer Sizes to Perfectly Fit your Tools.
Stake your claim with an Engraved Nameplate.
Add Custom Labels to every drawer to keep you organized.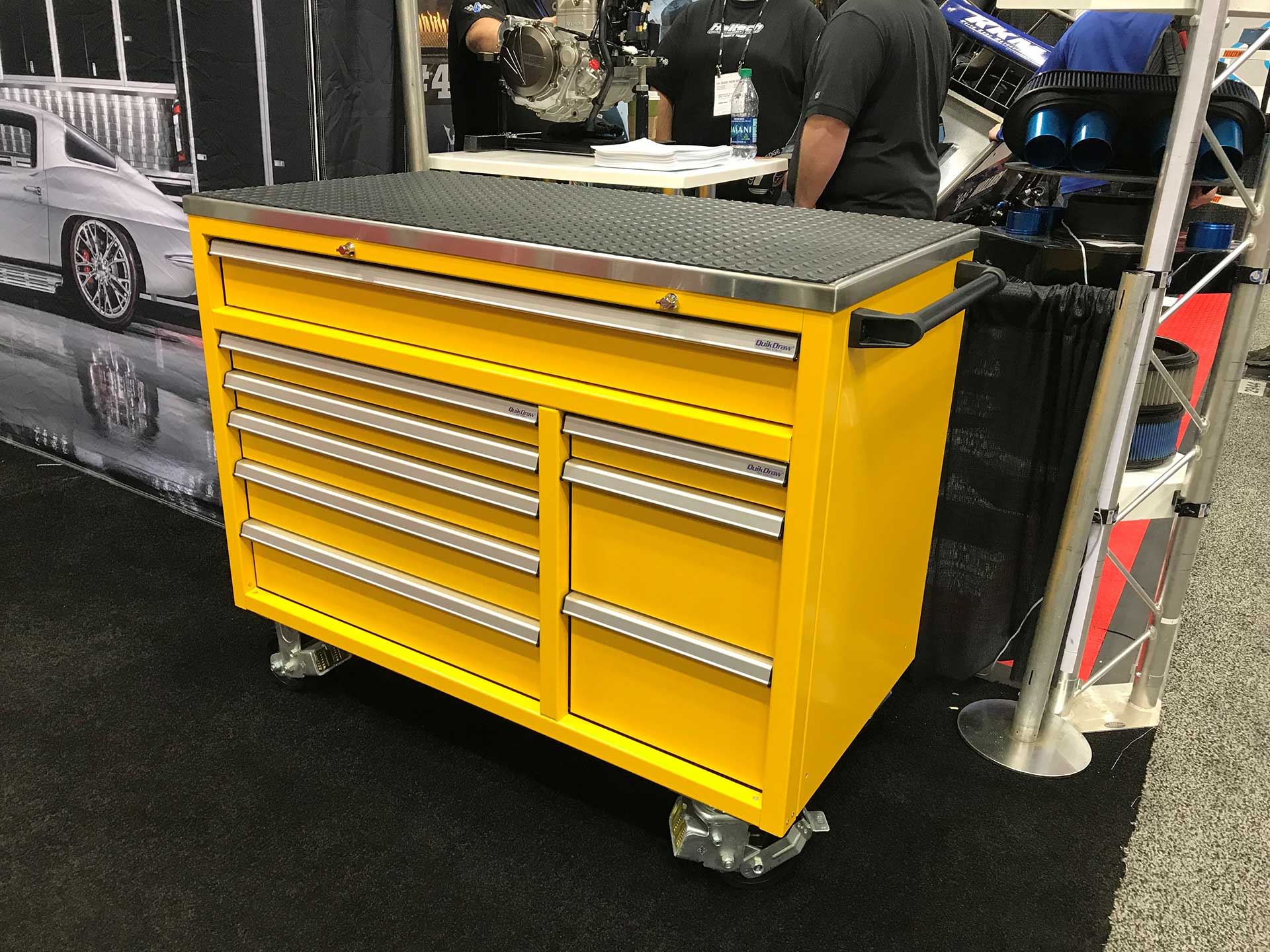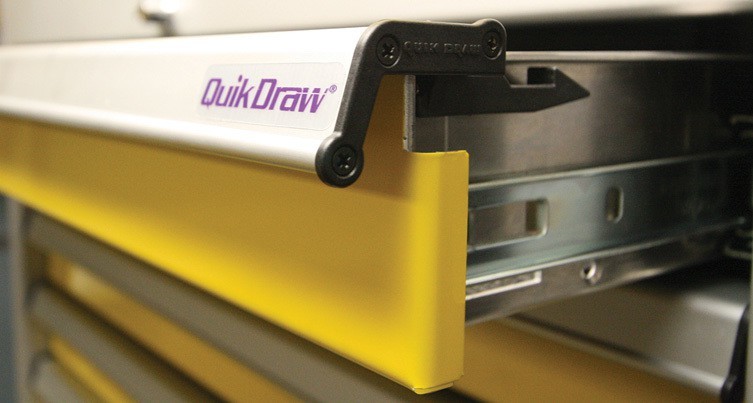 Drawers stay safely closed in transit.
Innovative, patented design doesn't take up any drawer space.
Easy to use! Lift anywhere along the handle with just one finger.
Check out our QuikDraw® Toolbox Photo Gallery or the ProII™ Size Sheet to see all available sizes.

QuikDraw® Aluminum Toolboxes
Our new and improved rolling toolbox designs with drawers will transform the way you use your toolbox.
Secure Lock Latch System
Our QuikDraw® Single Action Latch System is perfect for multitasking as it allows one-handed use when opening or closing. Our drawers will never open on their own even if you must stop suddenly on the road.
Tons of Benefits
Moduline's expert craftsmanship offers security without taking up any valuable tool space. The materials used for its construction give our rolling toolboxes outstanding durability and exceptional longevity.
Superb Design Quality
All of them are available in different sizes, made with the best quality military-grade aluminum for its strength and corrosion resistance. These lightweight toolboxes are perfect for use on-the-go or at home.
If you are interested in ordering a rolling toolbox or want to want to learn more, contact Moduline Cabinets to speak with one of our friendly cabinet experts for more information at (888) 343-4463 or order online.
ARE You Ready to Get Started?
We have a team of customer service experts ready to assist you today!