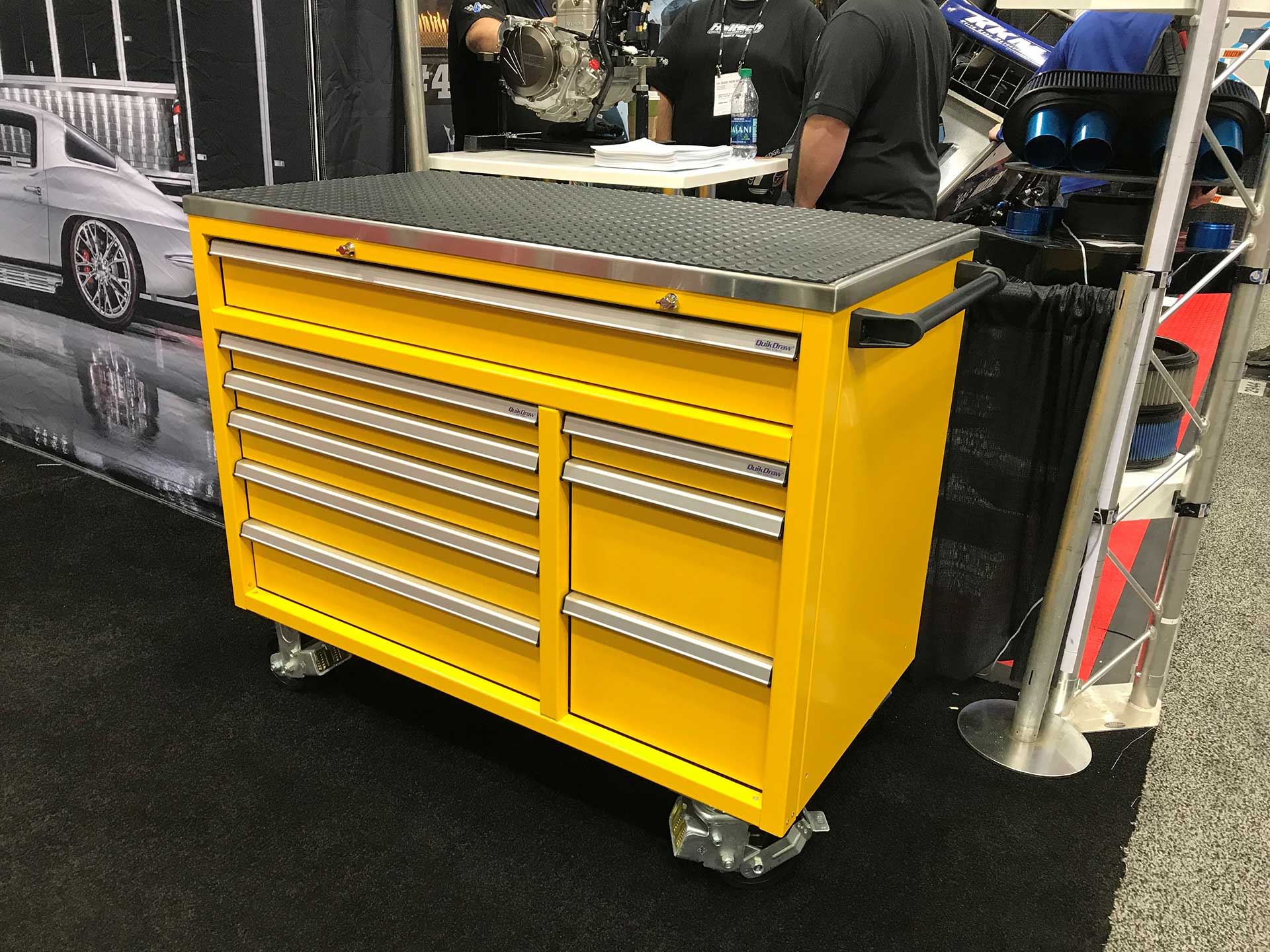 Aluminum toolboxes equipped with our patented QuikDraw® single-action latch system, a stainless steel top, heavy-duty locking casters, key locks and Extreme Liner™. The lightweight aluminum and smooth-rolling casters make it easier to get your tools where you need them, even when fully loaded.
Check out our QuikDraw® Toolbox Photo Gallery or the ProII™ Size Sheet to see all available sizes.
ARE You Ready to Get Started?
We have a team of customer service experts ready to assist you today!