Our lightweight aluminum storage system for med-to-high roof cargo vans and trailers.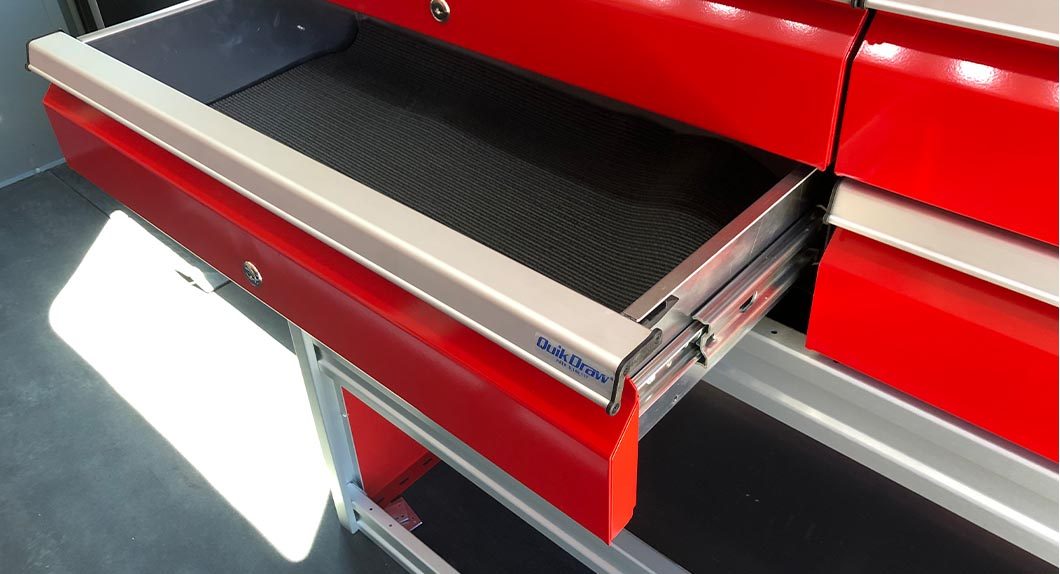 THE MODULINE DIFFERENCE
Bold colors. Anodized Frames. Clean lines. Your work van doesn't need to look like a work van.
Lightweight Aluminum. Less weight means better fuel economy.
QuikDraw® Single-Action Latch System. The most ergonomic latch system you can find.
Mix & Match Modules™. Tailoring your storage needs has never been easier.
Online ordering made quick and easy with our complete UPFIT™ Series Packages.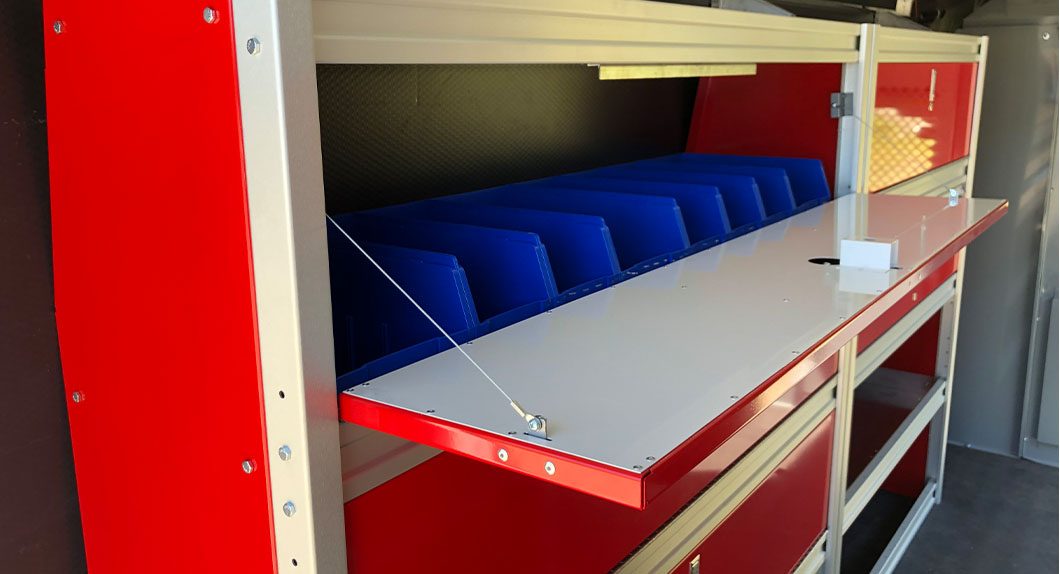 STORAGE FOR ANY APPLICATION
Contractors
Motorsports
Delivery Services
Small Businesses
And more!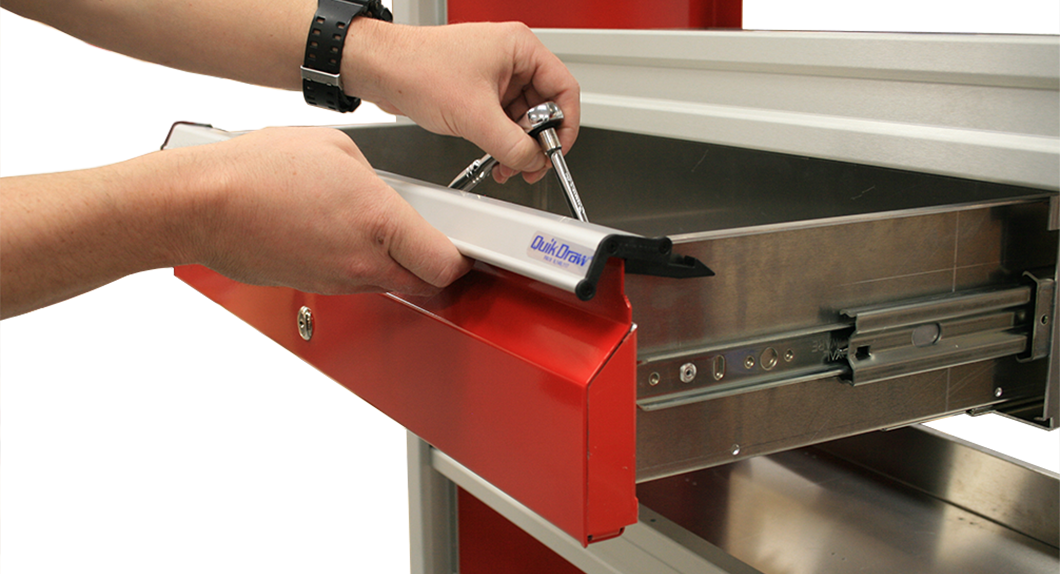 Our patented, single-action latch system. QuikDraw features dual latches that keep drawers securely closed even on the roughest roads, but effortlessly unlatch by lifting anywhere along the anodized aluminum handle. The ergonomic design makes getting to your drawers as easy as lifting a finger.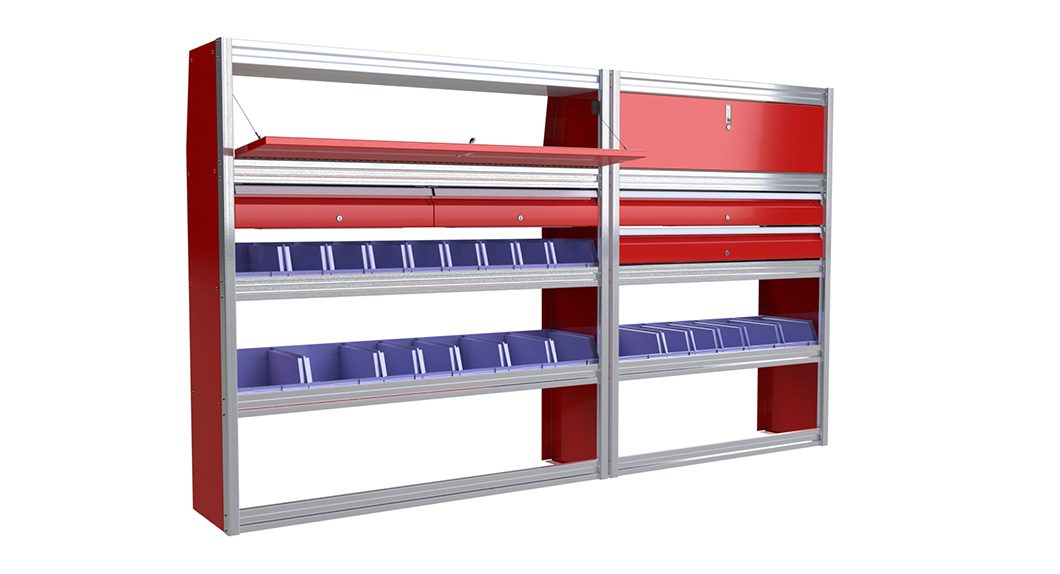 MIX & MATCH MODULES™
For when you need more than just shelves. Mix & Match Modules™ give you the versatility to add tethered, flip-down, locking doors or heavy-duty locking drawers featuring our patented QuikDraw® latch system anywhere you need them. UPFIT™ Series shelves are evenly spaced so any module fits in every shelf space, taking all the guesswork out of customizing your storage.
Create your own storage solution using our standard UPFIT™ Series Shelf Units and Mix & Match Modules™.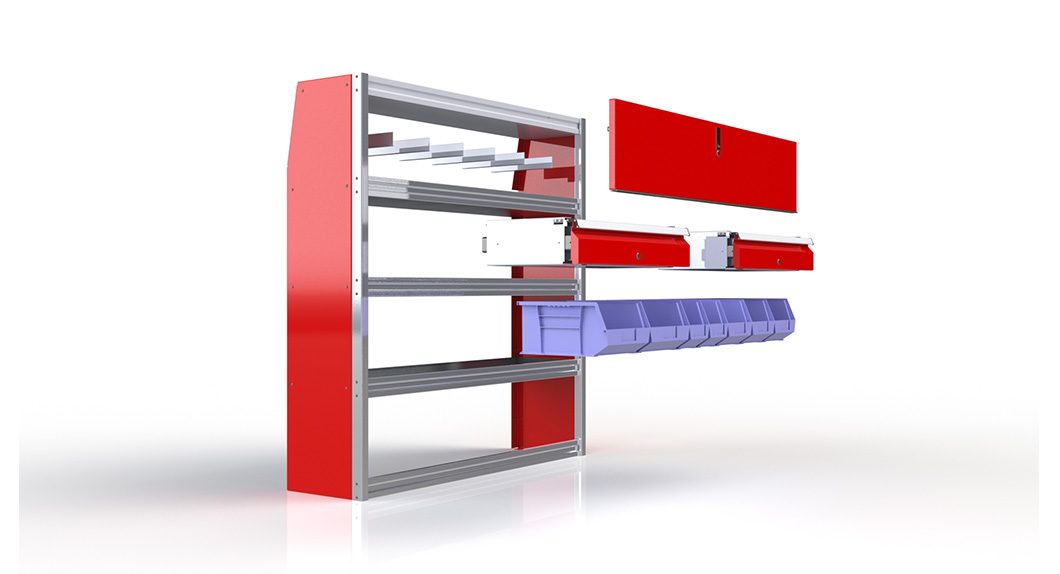 SEPARATE SECTIONS
Upfit Series à la carte lets you pick individual components, either to add to one of our Packages or if you want to design your own storage from scratch. Our Mix & Match Modules™ fit any shelf so it's easy to create storage that fits all your tools, equipment, paperwork and more.
Accessories to optimize your storage.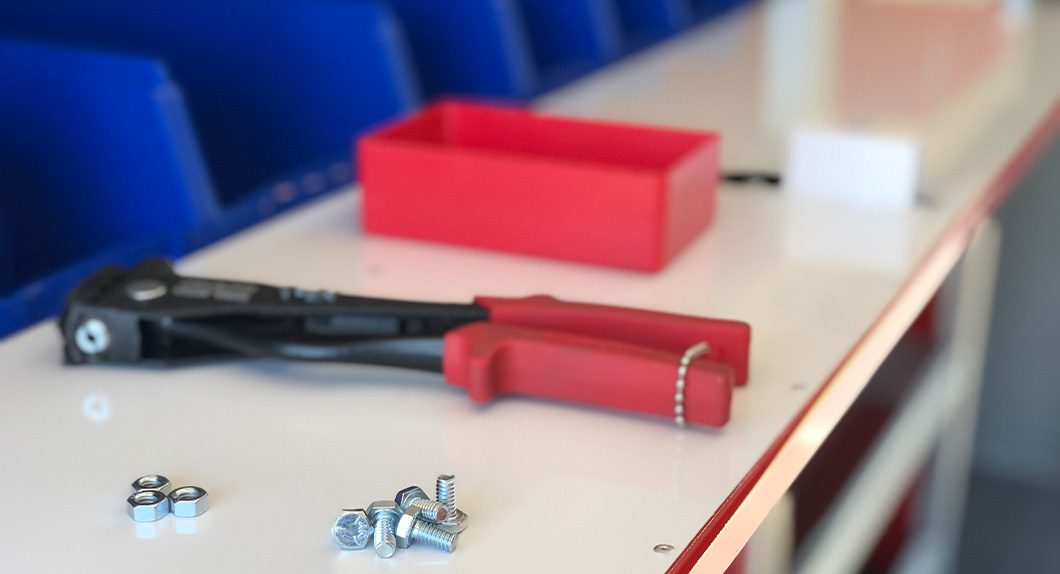 DIVIDERS, BINS & MORE
For smaller parts and hardware, we have aluminum shelf dividers, aluminum drawer dividers and removable plastic bins. Leave the shelves open for quick access or secure everything away behind a locking door module. The removable bins come in three sizes that we've assembled into kits, which perfectly fill an entire shelf. We designed kits for small parts, large parts or assorted sizes so you can choose the kit that best matches your items.
UPFIT™ Series Packages are practical storage solutions for most applications.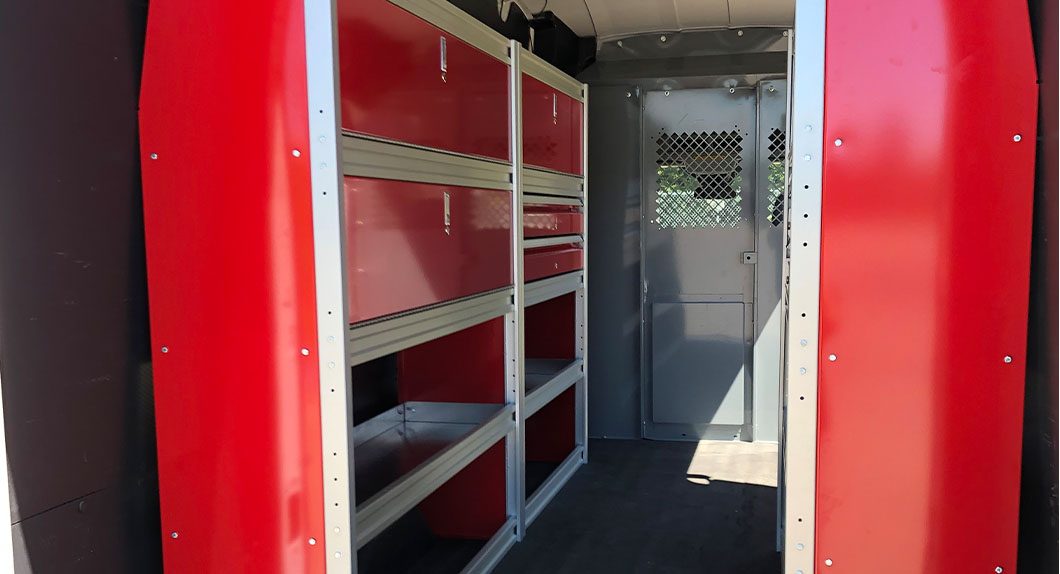 STORAGE SOLVED
Outfitting your van doesn't need to be a hassle. Our cabinet experts have taken popular storage solutions and packaged them for easy ordering.
Our UPFIT™ Series Packages combine everything you need to outfit your van for most applications. See a package that's close, but need an extra door or more drawers? Head down to our "À la Carte" shop where you can find individual shelf units and Mix & Match Modules™. Then shop "Accessories" for dividers, drawer liner and more.
ARE You Ready to Get Started?
We have a team of customer service experts ready to assist you today!