PROII™ SERIES GARAGE AND SHOP CABINET FEATURES
PROII™ SERIES GARAGE AND SHOP CABINET FEATURES
COMPLIMENTARY DESIGN SERVICE
With so many styles and sizes to choose from, designing the perfect storage solution from scratch can feel a little daunting, but it doesn't have to. Our expert cabinet designers work with you one-on-one to create a layout that fits your space, budget and project. We'll provide you with detailed drawings so you can see how your cabinets will look and be confident that you're getting exactly what you want.
HEAVY DUTY MILITARY-GRADE ALUMINUM

Has a higher strength-to-weight ratio than steel.
We're not talking soda cans here. We're talking Aluminum engineered for extreme strength and durability, like the kinds used in the marine, aerospace and auto industry just to name a few, where you can't afford to be weighed down. Don't mistake lightweight for light duty. When picking out cabinets, it may not be obvious why aluminum is superior to wood or steel, but it does has some distinctive advantages.
Here are just a few of the benefits of aluminum storage cabinets:
Aluminum won't rust or deteriorate like other materials
Aluminum is stronger than steel, pound for pound
Aluminum Cabinets are lightweight yet heavy duty
Aluminum Cabinets are easier to install
quikdraw® latch system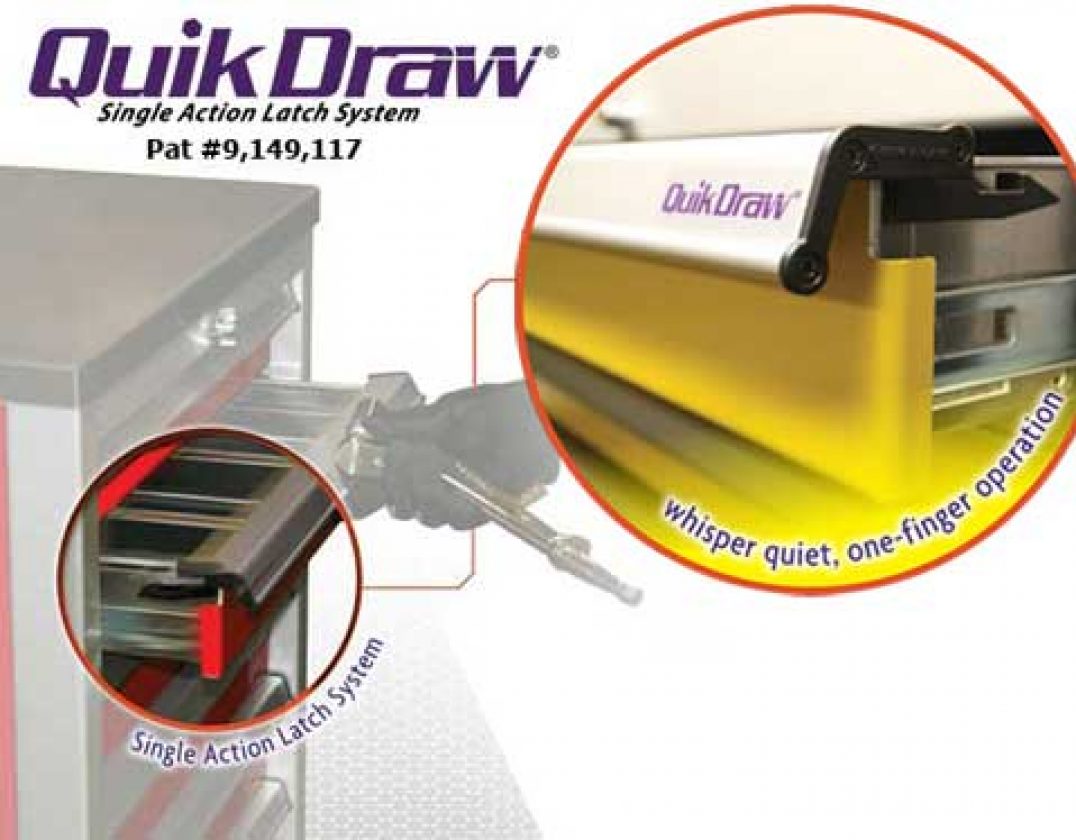 Drawers stay securely closed, even without locks
Patented design, Pat #9,149,117
Doesn't sacrifice drawer capacity
Effortlessly lift anywhere along the handle to release latch
Smooth, whisper-quiet, one-finger operation.
The dual mechanisms, at each side of the drawer, work independently to ensure secure closure
Same great feature found on all Moduline Tool Boxes
adjustable toe kick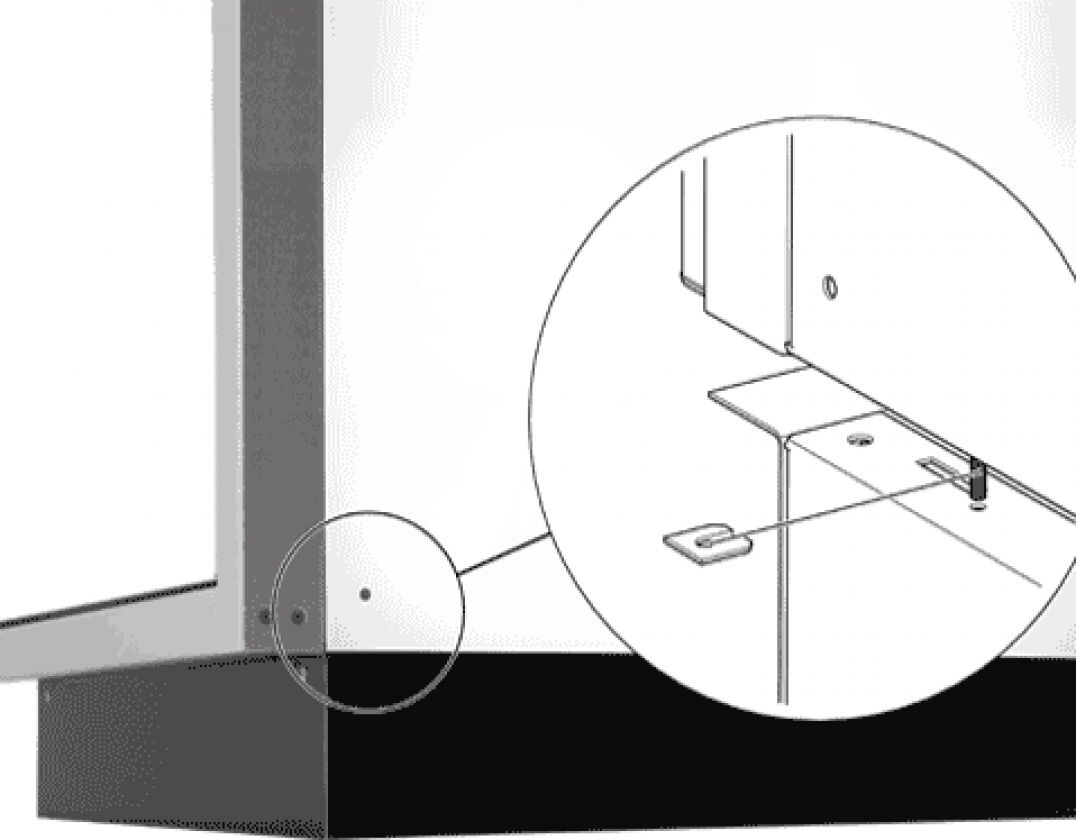 The Toe Kick is adjustable to make-up for unlevel floors and walls.
Stand comfortably at your bench with more foot space.
Shimming is above the Toe Kick where it won't be seen
Creates continuous contact with the floor for a neat appearance
Available in 2″ and 4″ height
modular and easy to install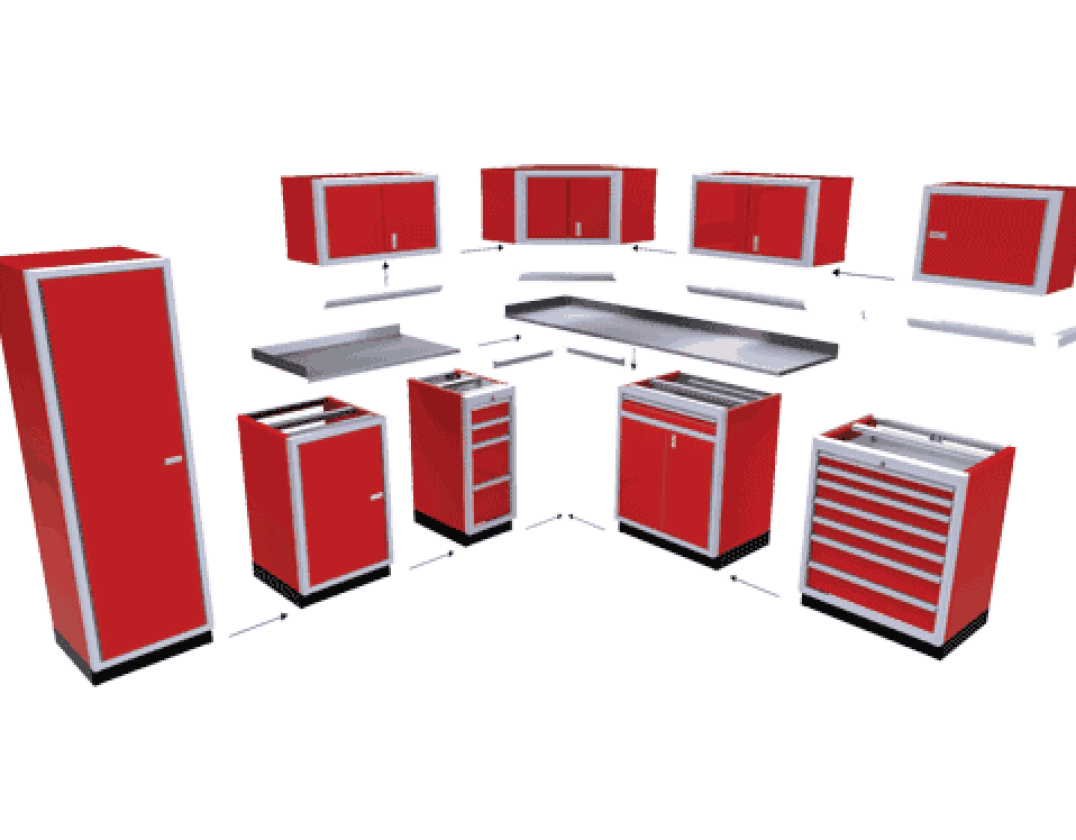 Lots of cabinet styles and sizes to choose from
Simply choose one of our preconfigured combinations-or-design your own cabinet layout with our standard modules
All

P

RO

II

™

SERIES Cabinets ship completely assembled.
High gloss finish available in many standard colors:
Signature Black
Moduline Blue
Royal Blue
Light Gray
Red
Yellow
White
Custom colors and finishes available
countertop options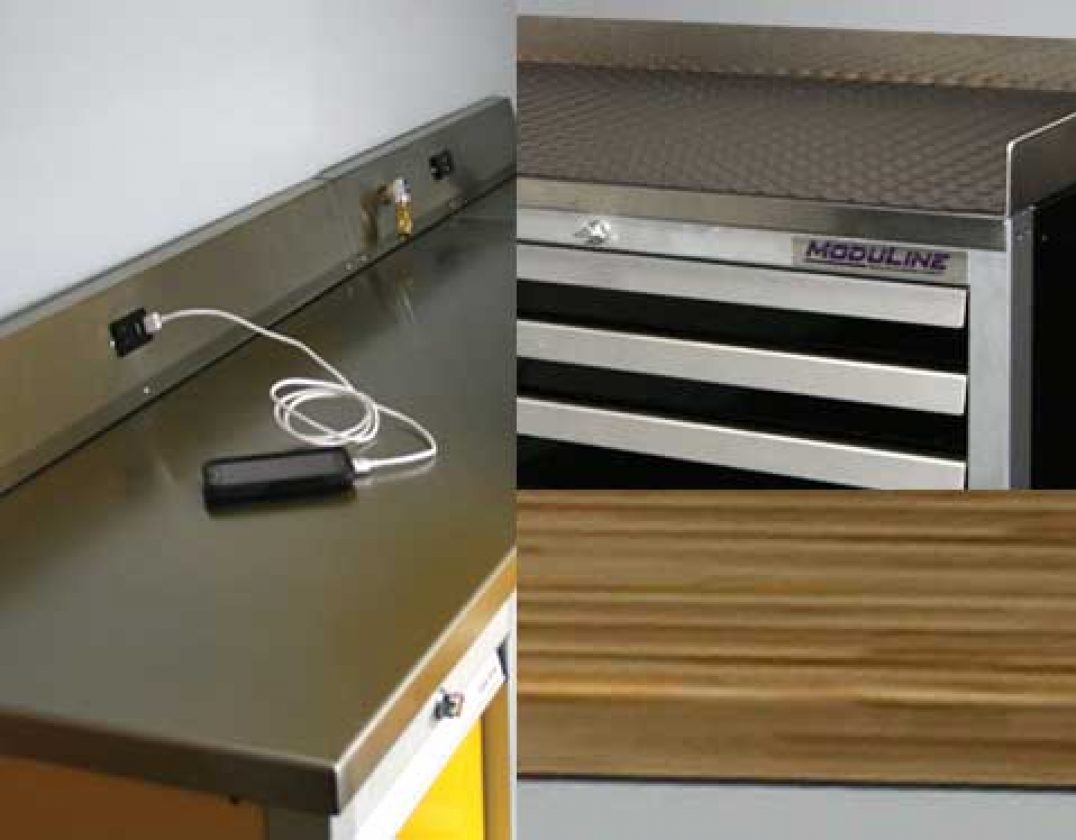 Custom Fabricated
.075 " thick solid high quality all Stainless Steel with #4 polished finish
1/8″ thick solid premium high-alloy all Aluminum material
1-3/4″ Butcher Block crafted by the Bally Block Company for Moduline Cabinets
Back and side splash guards standard with aluminum and stainless steel countertops.
Power grid with brushed stainless steel finish
5/32 " thick black vinyl Workbench Mat with diamond-tread pattern
base cabinets & closets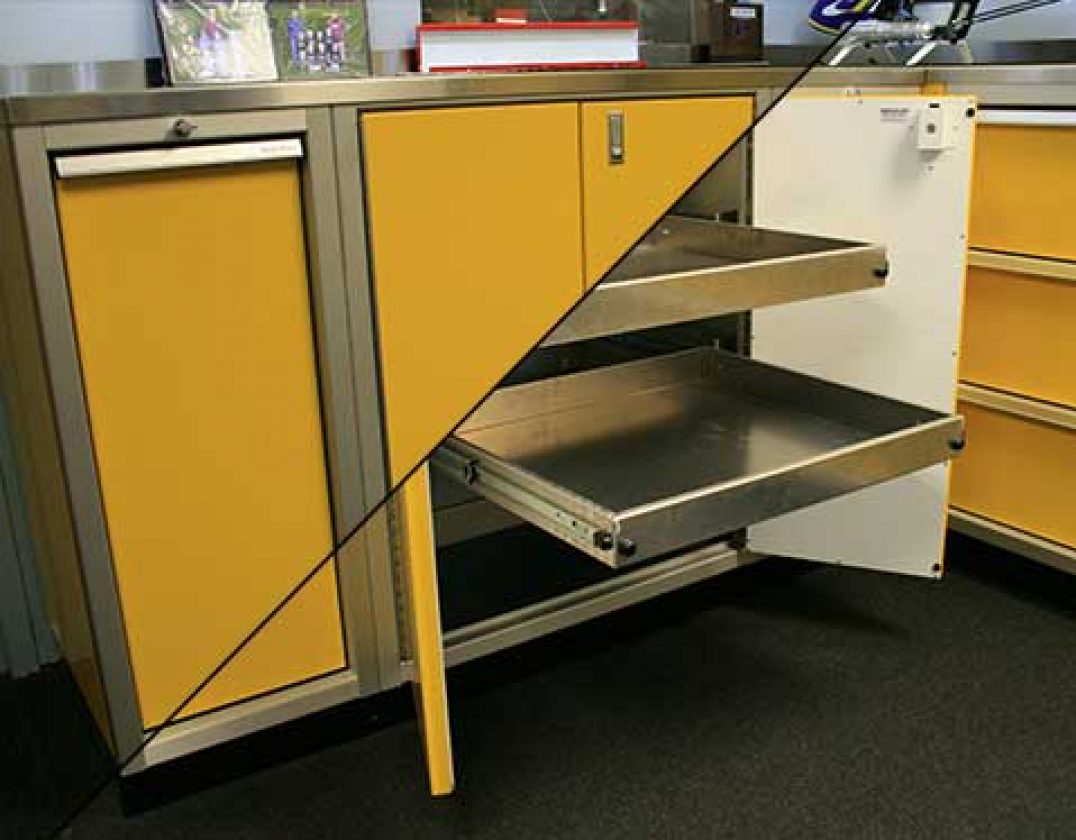 Clear anodized front frames
Optional Adjustable Toe Kick
Double-walled doors
Trigger Latches
Full-length continuous aluminum hinges
Adjustable shelf system
Optional Pull-Out Shelves
Optional Locking latch
Countertop bracing built-in
big drawer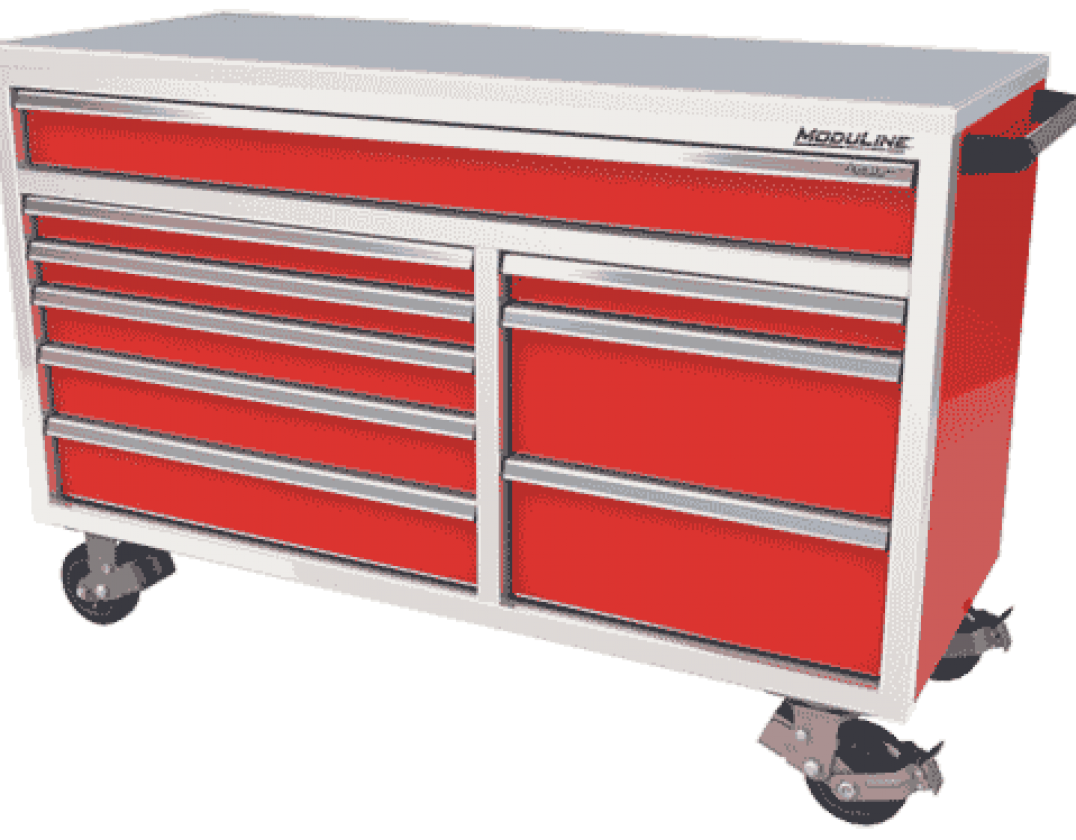 Big Drawer is 48″ or 60″ wide
Extra drawer slides under Big Drawer for support and capacity
QuikDraw® Single Action Latch System
Available in built-in cabinet systems or Mobile Tool Boxes
Full-extension ball-bearing drawer slides
Optional Thumb Locks
wall cabinets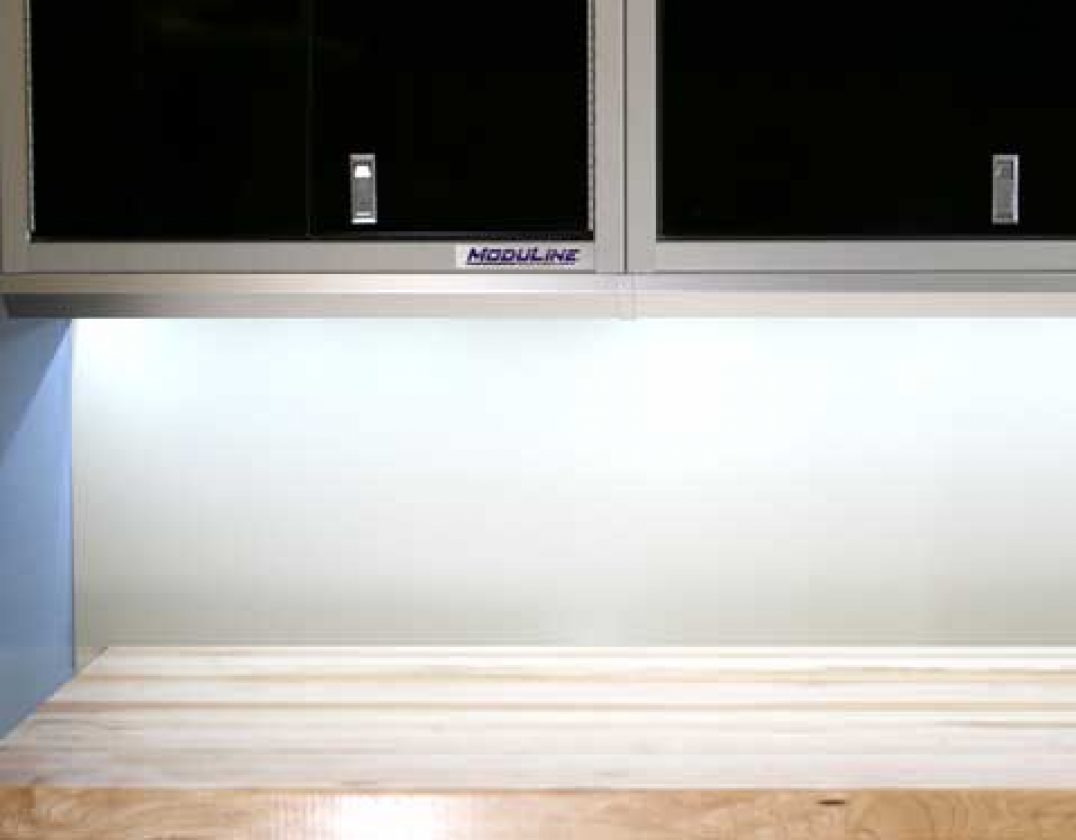 Clear anodized front frames
Double-walled doors
Trigger latches
Full-length continuous aluminum hinges
Adjustable shelf system
Optional Lift-up door with gas spring
Optional Light shields
Optional LED lighting
Optional Locking latch
tool boxes & specialty cabinets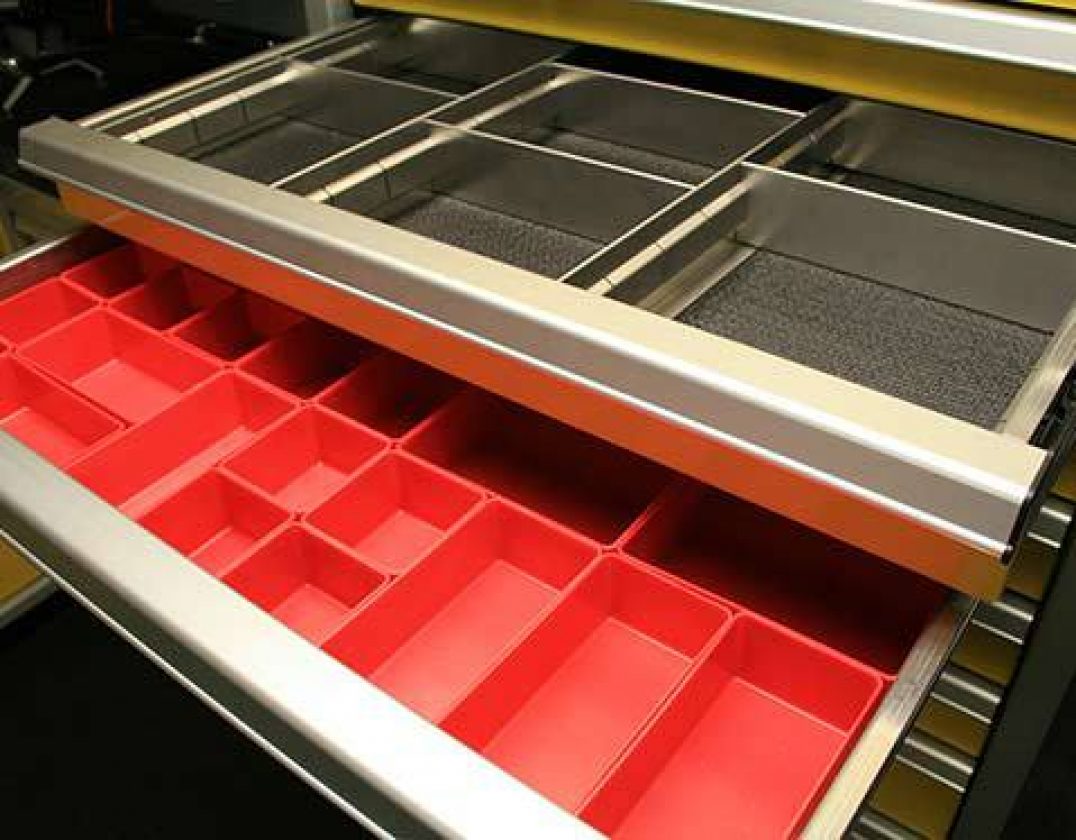 Available in built-in cabinet systems or Mobile Tool Boxes
Clear anodized front frames and handles
QuikDraw® Single Action Latch System
Adjustable Toe Kick
Full-extension Ball-bearing drawer slides
Countertop bracing built-in
Optional Drawer Liner
Optional Aluminum Drawer Dividers
Optional Plastic Drawer Bins
Optional Thumb Lock
made in usa with a lifetime warranty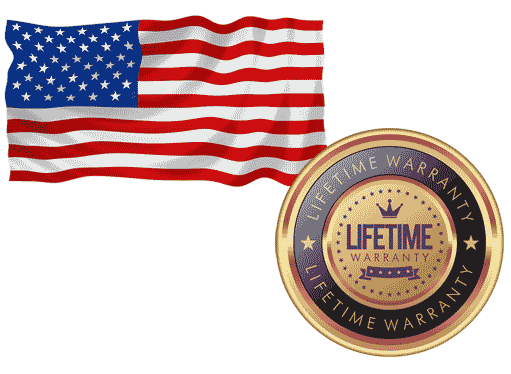 Precise workmanship found only in the USA
Built to last a lifetime
ARE You Ready to Get Started?
We have a team of customer service experts ready to assist you today!