Our flagship. Professional-grade, customizable, lightweight aluminum cabinets for trailers, containers, trucks, vans and other specialty mobile applications.
ProII™ Mobile Applications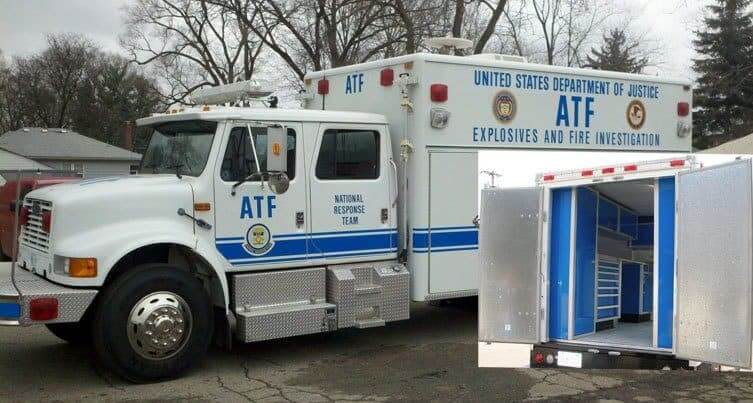 ProII™ Mobile Key Features
Military-Grade Aluminum

Aluminum has a higher strength to weight ratio than steel, but is also lightweight. Lightweight is exactly what you want in a trailer or other mobile application where any extra weight directly impacts your fuel economy. For anything on wheels, aluminum is the clear choice.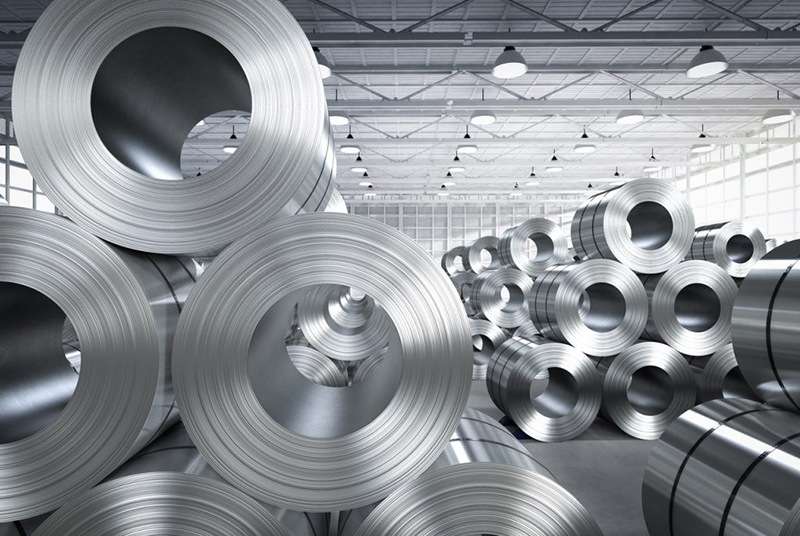 QuikDraw® Latch System

Our patented latch system keeps drawers securely closed in transit without the need for a key lock, yet amazingly simple to open with one finger anywhere along the handle. QuikDraw® is whisper quiet and engineered to allow for maximum drawer capacity.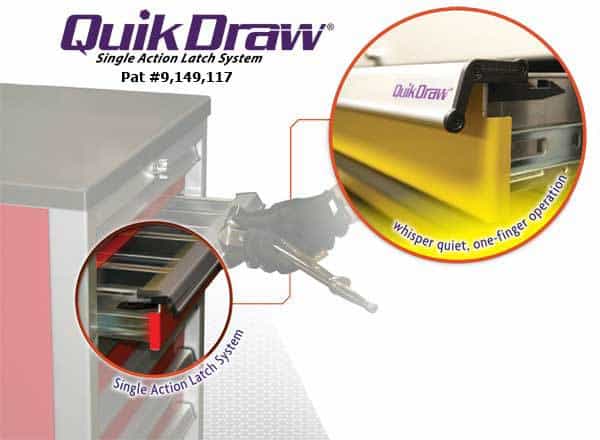 Free Design Service

Let one of our cabinet experts guide you through the entire process. We take the time to learn about how you'll use the space and provide technical CAD drawings to ensure you get a cabinet layout that perfectly meets your needs.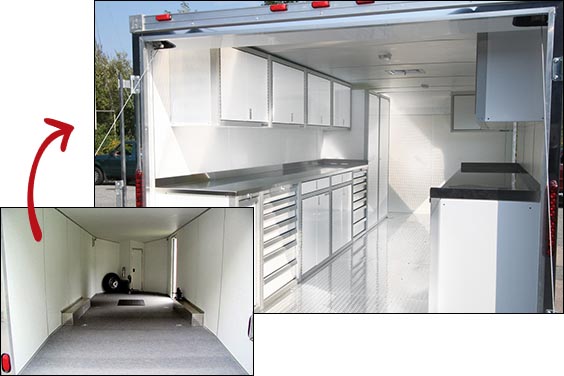 Completely Customizable

"Off the shelf" isn't right for everyone because everyone's space and needs are different. We make it easy to take a pre-configured combination and swap cabinets around to make it yours. Does your project call for special sizes or have specific requirements? We're happy to make modifications for you.

We also design new, custom cabinets and toolboxes for GSA, OEM applications and more! Check out our Customs Photo Gallery!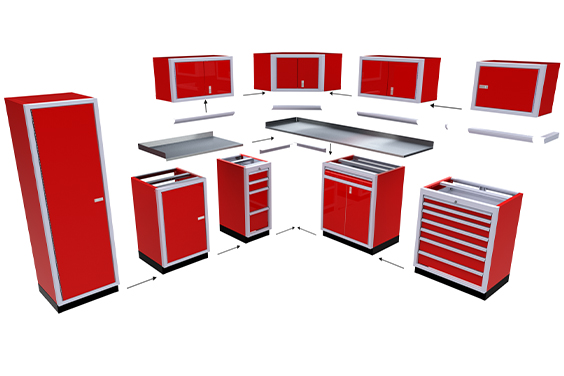 Countertop Options

Choose the top that is right for you. We do not use laminates but offer solid 075" stainless, solid aluminum or custom-made 1-3/4" maple butcher block. Tops can be seamless up to 11 feet and metal tops have an integrated backsplash for the perfect finished look.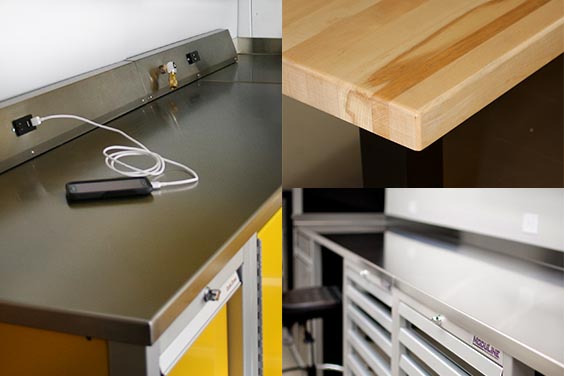 Lifetime Warranty

Cabinets are warrantied to the original owner against defects in manufacturing, materials and workmanship for the lifetime of the product. Click here for further details.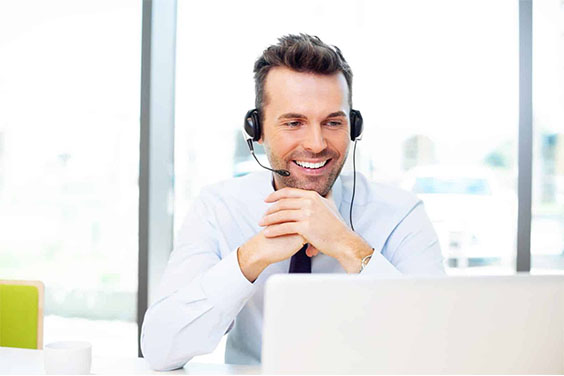 Standard Colors
Actual Colors May Vary From Website
Signature Black
Moduline Blue
Red
Royal Blue
Light Grey
Yellow
White
Custom Colors Available Upon Request
ProII™ Single Drawer Base Cabinets
ProII™ Specialty Cabinets
ProII™ Wheel Well Cabinets
Optional Accessories
Easy-Leveling Toe Kick Riser

Adjustable to compensate for uneven floors and walls.
Stand comfortably at your bench with more foot space.
Continuous contact with the floor for a neat appearance.
Shims are inserted out of sight, between the toe kick and cabinet.
Available in 2″ and 4″ heights.
LED Lighting

LED lights are efficient and economical.
LED lights stay cool to the touch.
Easy to install beneath overhead cabinets.
Made by International Light Technologies.
Light Shields

Conceals under-cabinet LED lighting.
Directs task lighting at the work surface
Lift-Up Doors with Gas Spring

Keeps door up and out of the way.
Gas spring stay for hands-free operation.
Power Grid™

Convenient electrical, air and USB access.
Plugs and air fittings are always in reach but never in the way.
Brushed stainless steel finish looks great with any countertop.
Easy to install and make external connections.
Workbench Mat

Protect your countertop, tools and parts.
Shock absorbent.
Resists oil, grease and many common chemicals.
Diamond tread pattern prevents slippage.
Thumb Locks for Toolboxes
Extreme Drawer Liner™

Solid, non-slip, PVC-coated polyester. Not mesh.
Prevents tools from sliding around in drawers.
Cushion fragile items.
Works with all drawers and shelves.
Aluminum Drawer Dividers

Organize tools, parts and hardware.
6 separators per drawer that can be rearranged for parts of any size.
Additional separators can be ordered for even more customization.
Available with all drawers.
Plastic Drawer Bins

Organize small parts and hardware.
Bins can be rearranged however you like.
Made of high impact polystyrene (HIPS).
Assortments are available for small, medium or large parts.
Pull-Out Shelves

Provides quick, easy access to everything in the cabinet.
Great for storing large, bulky items.
Shelves slide out on full-extension, ball bearing slides.
Easily adjust the height of the shelf in 2-1/4″ increments.
Extra Adjustable Shelves

Easy to install and adjust the height in 2-1/4" increments.
CAD and CNC precision ensure that shelves fit perfectly.
Made from military-grade aluminum.
One adjustable shelf included with every base cabinet.
Built-In Sinks

15″ x15″ x5.5″ Deep Moen Sink #SK5.51515
15″ x15″ x5.5″ Deep Moen Sink w/ faucet #SK5.51515-F
20″ x20″ x10″ Deep Stainless Steel Sink #SK102020
25″ x22″ x8.25″ Deep Stainless Steel Sink #SK8.22225
…Or provide your own.
ProII™ Mobile Pre-Configured Cabinet Combinations
On-the-Go Organization with Cabinets for Enclosed Trailers and Vehicles
Initially designed for the professional racing industry and the trailers they use, our military-grade aluminum trailer cabinets are still the most sought-after cabinets for trailers and vehicles.
Organize Your Trailer with Safety and Security In Mind
Our lightweight, military-grade aluminum trailer cabinets do not add weight to your vehicle like other cabinets. In the event you must stop short in traffic, the lightweight aluminum will not prevent your trailer from stopping quickly. The drawers in our cabinets and toolboxes stay closed so even during a hard stop, your tools will remain in place.
Durable and Long-Lasting Cabinets
Our cabinets, closets, and drawer storage units are of high quality and extremely durable to handle any industry vehicle. Our mobile trailer cabinets will not rust or rot, collect mold or mildew from moisture, or any temperature variations. They also resist discoloration, will not hold fingerprints, and remain clean and new looking for a very long time. We offer a lifetime guarantee to prove it.
Get a free layout consultation or ask our cabinet experts questions by calling us at (888) 343-4463.
ARE You Ready to Get Started?
We have a team of customer service experts ready to assist you today!