President's day – Moduline Aluminum Storage Cabinets made in USA
February 16, 2013
It's school vacation time which means it's also President's Day. President's Day is an American holiday celebrated on the third Monday in February to celebrate all U.S. presidents, past and present.
We here at Moduline are proud of this day as it is an American holiday and we are an American company. We are proud of our country and our heritage. We're proud to say that our cabinets are made right here in the USA and made with pride. Moduline cabinets are of the highest quality for those who want the very best in storage cabinets and tool cabinets. There are many standard sizes and types to choose from and all modularly designed to fit with each other to create a beautiful and durable storage system no matter what space you have available.
We here at Moduline encourage everyone to support US companies that manufacture products here in the USA. We're proud of it and we thank you for all your support. Call Moduline today for assistance with any of your storage cabinet needs, toll free 888-343-4463.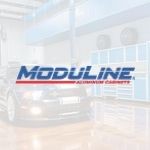 Moduline Cabinets
Moduline Cabinets provides military-grade aluminum cabinet solutions for car enthusiasts and professionals for over 30 years. Our designer appearance enhances garages and shops, and our cabinets stand up against the daily rigors of any environment.