Overview of Our GSA Cabinets
July 29, 2017
Moduline is an approved GSA contractor who has committed to the specifications of the Federal Government in manufacturing cabinets. Moduline sells its GSA cabinets to local, state and federal government agencies and other organizations.
Who We Serve
We are proud to say this includes all branches of the U.S. Armed Services as well as all other federal government agencies and supported entities. We are also proud to provide our cabinets to many local and state municipalities around the country. Moduline cabinets are completely made in the USA.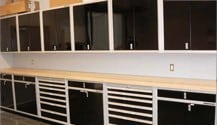 Quality of Our GSA Cabinets
Moduline cabinets are specifically designed to provide maximum efficiency for you and your organization. Our top quality cabinets are guaranteed to last a lifetime.
Our cabinets not only make your organization more organized, they provide a place to store all equipment when not in use making a safer environment.
Working With Us
If you're looking for commercial grade aluminum cabinets for the shop, hangar, trailer or specialty vehicle, Moduline cabinets cannot be beat for quality, reliability and looks. Check with your organizations GSA Advantage Program and contact us for more information.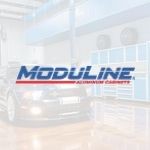 Moduline Cabinets
Moduline Cabinets provides military-grade aluminum cabinet solutions for car enthusiasts and professionals for over 30 years. Our designer appearance enhances garages and shops, and our cabinets stand up against the daily rigors of any environment.