4 Must-Have Storage Cabinetry to Organize Enclosed Racing Trailers
August 5, 2019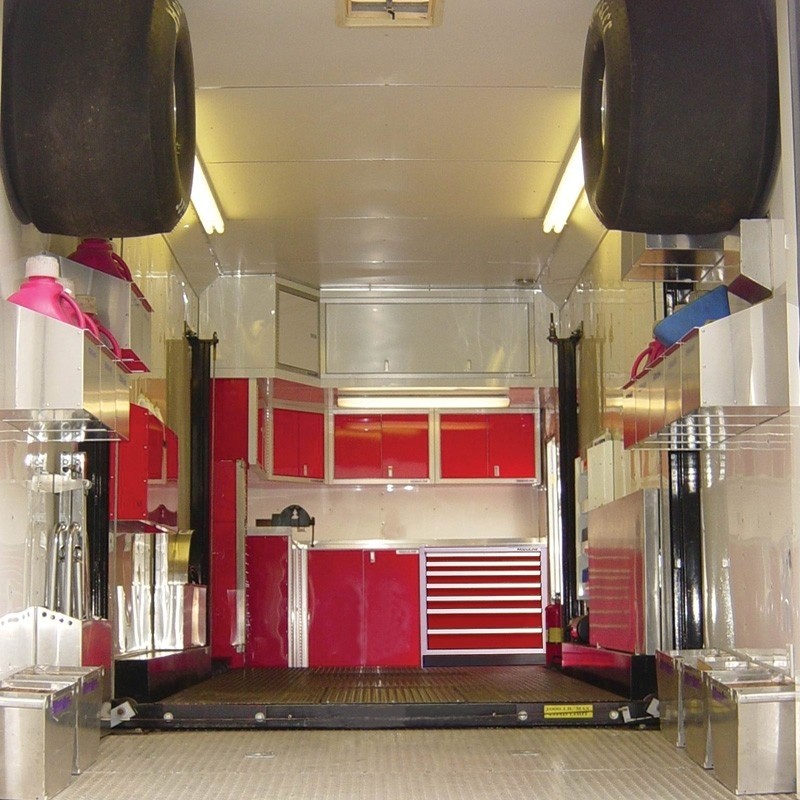 There are several items required once you decide to take part in the auto racing circuit. One of these is the purchase of a race car trailer. As soon as the right one is purchased the next step is to find a way to store all the required gear. This means installation of race trailer cabinets and other methods of storage. Here are four must-have storage items to organize enclosed racing trailers.
1. Drawer Dividers
Consider drawer dividers as compartments for several reasons. First, they come in varying sizes to store small items like hardware. Second, these enclosed trailer cabinet accessories provide organization so you can find what you need when you need it. Third, they maximize the trailer's space.
2. Wall Storage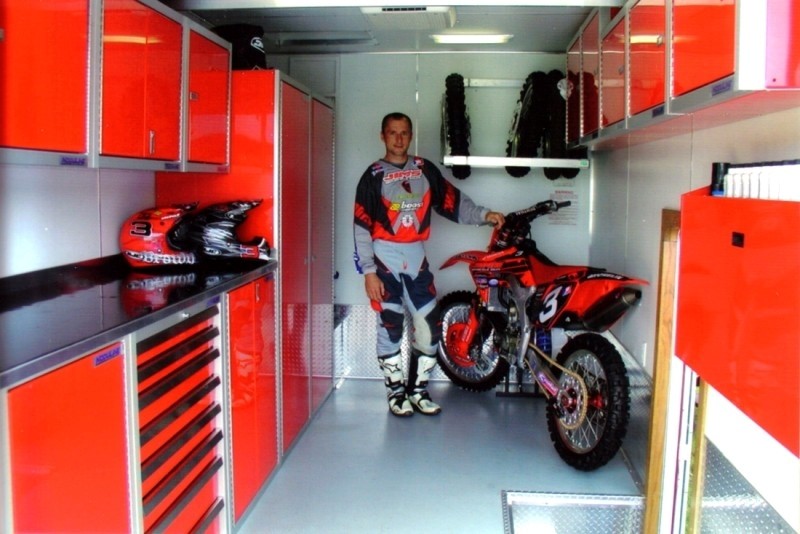 Enclosed and wall-mounted race trailer cabinets allow for more storage by mounting on the wall of the trailer instead of the floor. Wall cabinets are specially made for safety on the road. They include a trigger latch and continuous hinge. They also have adjustable shelves for anything you need to store.
3. Closets
Closets add extra storage for lots of items or taller items to store. The closets provide extra room and organization while keeping things stored. The trigger latches and continuous hinges provide safety and security.
4. Cabinets
In addition to the cabinets mentioned above, there are some other ones that provide storage inside an enclosed trailer. For example,
Base cabinets – the standard lightweight aluminum cabinets in a variety of sizes and options with doors and single drawers
Specialty cabinets – choose what you'll use in your enclosed trailer, including a parts bin, deep drawer and file cabinet and recycle bin
You can also add the option of a sink to cabinetry
In the end, drivers should make a race car trailer their own with the right cabinets. Moduline Cabinets helps take your dream race car trailer or v-nose trailer to reality! Call us for help selecting the right lightweight military-grade aluminum cabinets for your enclosed trailer.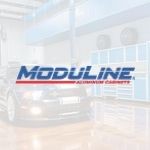 Moduline Cabinets
Moduline Cabinets provides military-grade aluminum cabinet solutions for car enthusiasts and professionals for over 30 years. Our designer appearance enhances garages and shops, and our cabinets stand up against the daily rigors of any environment.