Moduline parts bin cabinet
January 3, 2009
Aluminum Parts Bin Cabinet now available from Moduline! Keep your smaller parts organized and stored neatly away.
Parts bin cabinet features:
Thumb lock and positive drawer latch mechanism keeps drawer closed and allows locking with one key.
• Small parts drawer on top.
Handles and front frames are clear anodized aluminum for good looks and durability.
Extra rigid integrated frames are high quality aluminum with double reinforced corners.
4″ Toe Kick Riser™ also available.
Includes plastic removable part bins.
(15) Bins 4″ H x 11.5″ D x 6.6″ W or
(25) Bins 4″ H x 11.5″ D x 4.1″ W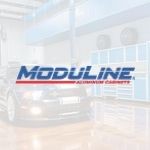 Moduline Cabinets
Moduline Cabinets provides military-grade aluminum cabinet solutions for car enthusiasts and professionals for over 30 years. Our designer appearance enhances garages and shops, and our cabinets stand up against the daily rigors of any environment.