Moduline Aluminum Cabinets sponsors East Coast Gassers
April 13, 2013
Moduline Aluminum Cabinets is now a proud gold sponsor of East Coast Gassers. They are a nostalgia gassers association dedicated to the preservation and racing of cars (both restored and newly constructed) that campaigned during the glory days of the "Gasser Wars". All East Coast Gassers members' cars closely resemble the outward appearance of the gas cars that competed in the 50s through the early 70s. Established in 2001 the association continues to grow rapidly.
Look for the East Coast Gassers at the first annual HOT ROD REUNION EAST at New England Dragway this year on September 12, 13 and 14 and many other events throughout the year.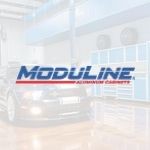 Moduline Cabinets
Moduline Cabinets provides military-grade aluminum cabinet solutions for car enthusiasts and professionals for over 30 years. Our designer appearance enhances garages and shops, and our cabinets stand up against the daily rigors of any environment.