Moduline Aluminum Cabinets at the SEMA Show
November 10, 2012
Moduline Cabinets are simply elegant with a touch of raciness. Perfect for those who demand high quality in everything they purchase. For those who visited the Moduline booth at SEMA this year and for those who already own a set, you know this very well.
SEMA this year was great. We were able to show a wide variety of cabinet styles, colors and sizes as well as a few extras we now offer such as built in sinks, refrigerators, parts washers and wine chillers. We also were able to showcase our new Space Saver™ sliding door cabinets which got rave reviews from attendees. For closets, base cabinets, wall cabinets and more, Moduline has the aluminum cabinet solution to fit your needs. Thousands of people came through the Moduline booth and everyone had awesome things to say.
Unfortunately we do know of a few folks who couldn't make the show because of Hurricane Sandy and we certainly wish them all the best and a quick recovery. If you weren't able to make the show, hopefully we'll see you next year or at another show coming up soon. Thanks again to all who visited!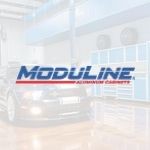 Moduline Cabinets
Moduline Cabinets provides military-grade aluminum cabinet solutions for car enthusiasts and professionals for over 30 years. Our designer appearance enhances garages and shops, and our cabinets stand up against the daily rigors of any environment.