Memorial Day in honor of all our fallen heroes
May 19, 2012
Moduline is proud to donate $100.00 of every promotional order* placed in the month of May to your choice of military charities – The Wounded Warrior Project or Operation Homefront. Please let us know your choice at time of order.
Moduline would also like to say thank you to all who serve and have served this country, and honor our fallen heroes. Now through May 31st, we will give away our most popular accessory, the folding workstation, with the purchase of a cabinet system of $3000.00 or more. That's a $375 value! The work station creates an instant workbench and is available 24″ or 44″ wide. The Moduline Folding workstation cabinet, is super strong and super convenient. It can mount on almost any wall surface whether in a trailer, shop or garage. Looking to get what have been called the best American made aluminum cabinets for your garage, shop or trailer? Well now is a great time! Call us at 888-343-4463 or visit us online at www.modulinecabinets.com
Moduline cabinets are the ultimate for garages, professional shops, trailers, laundry rooms, kitchens, basements, laboratories, specialty vehicles, containers, showrooms, service vehicles, aircraft hangars and much more!
* donation will be made based on orders of $3000. or more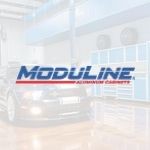 Moduline Cabinets
Moduline Cabinets provides military-grade aluminum cabinet solutions for car enthusiasts and professionals for over 30 years. Our designer appearance enhances garages and shops, and our cabinets stand up against the daily rigors of any environment.