Let's Upgrade Your Race Car Trailer Efficiency
November 13, 2019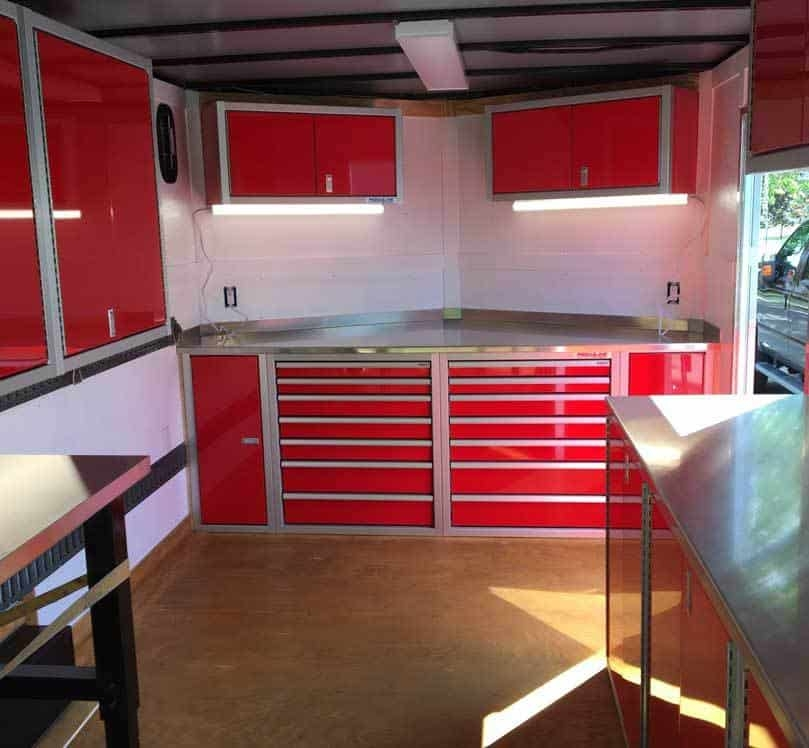 If your enclosed trailer is unorganized, then it is time to get the storage solutions you need to maximize efficiency. Enclosed trailers mostly come empty. You have to find the right cabinets to add for storage. With many different materials and types of cabinets available on the market today, there are a few things you need to consider before making a purchase.
Options for Your Trailer
Whether you have or are looking for your enclosed race car trailer, you probably know most come with the essentials. Mechanics for loading and unloading, hardware for holding your car securely in place, and some storage for necessities. Even if you take advantage of the customizations offered at the time of your race car trailer purchase, there are more options to organize your trailer.
Enclosed trailers can be used for a variety of things, including race cars, work trailers, and other uses. No matter what your intended use, we have the military-grade lightweight aluminum cabinets to help you.
We offer a variety of options such as built-in drawers and toolboxes. Our drawers and toolboxes stay closed while you are on the road and only open at your touch. We also offer locking drawers and toolboxes. We also have accessories that can make storage easier for you, featuring drawer dividers and plastic part bins.
With lightweight aluminum, our cabinets will not add weight to your vehicle, unlike steel. With additional load-bearing weight, it makes it harder to stop suddenly on the road.
Get Your Trailer Organized
We all, as individuals have our own systems of protocol and organization. We want things where we can find them easily. We all know those days when we need that one tool, but cannot find it amidst the pile in the drawer.
Think how much more efficient you will be when your tools are organized. Using Moduline Cabinets' drawers and built-in toolboxes, adjustable drawer organizers, and plastic parts bins, we can make it a reality for you.
Plus, our whisper quiet QuikDraw® latch system works at a touch, opening and closing each and every time you need it to.
A Layout for Every Enclosed Trailer
We have a layout for every enclosed trailer or vehicle that needs cabinets for storage. Choose from our pre-configured layouts or our custom designed selection of cabinets. Call us at 888-343-4463 to talk with one of our cabinet layout specialists and get started today!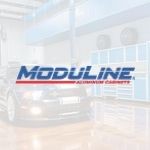 Moduline Cabinets
Moduline Cabinets provides military-grade aluminum cabinet solutions for car enthusiasts and professionals for over 30 years. Our designer appearance enhances garages and shops, and our cabinets stand up against the daily rigors of any environment.