Innovation that works!
October 30, 2015
Do you know QuikDraw® ?
Like cars, refrigerators and cell phones, not all aluminum cabinets are created equal. When you really take a closer look at the quality and innovations, you understand the difference.
You may know the Moduline name, but you may not be as familiar with QuikDraw® our industry-leading proprietary drawer latch system.
Awarded patent number 9,149,117 by the United States Patent & Trademark Office (USPTO), the QuikDraw® single action latch system has received worldwide recognition for its innovation and function, by simply keeping drawers securely closed when they should be, while opening easily when you need them to, even if your hands are full.
QuikDraw® is the cabinet latch technology by which all others are compared.
For more information call us today!
888-343-4463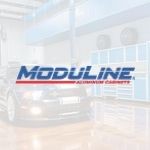 Moduline Cabinets
Moduline Cabinets provides military-grade aluminum cabinet solutions for car enthusiasts and professionals for over 30 years. Our designer appearance enhances garages and shops, and our cabinets stand up against the daily rigors of any environment.