If You Cannot Sort It, Store It
January 18, 2014
If you own a garage, you probably use it for more than just a place to park your car. As a homeowner, over the years you have likely accumulated quite a large amount of stuff, everything from off-season clothing to outgrown toys that you cannot quite bear to part with. All of these items wind up taking up space inside your home. Eventually, they find their way to your garage because, as the saying goes, "out of sight, out of mind." If you do not have to look at all that stuff, you do not have to do anything about your growing collection of odds and ends.
So, what do you do when your belongings start taking over all the space in your garage? The ideal solution would be to sort through the items, get rid of as much as possible and reduce the clutter. Then install garage storage cabinets for all that remains. By installing a wide selection of cabinets in all shapes and sizes, you can ensure that you always have room for your stuff.
Here at Moduline Cabinets, we specialize in garage storage cabinets. Our cabinets are made to fit any garage layout and come with a lifetime warranty.
To start, measure your garage space carefully. Pay particular attention to any doors and windows. Then check out our online Photo Gallery to get ideas for your own ultimate garage. To make things even easier, we offers pre-configured cabinet combinations that can be ordered as-is or used as a starting block which you can modify to create the most efficient and effective workspace.
Then call and talk to a member of our full-service, customer service team. They will help you make the right selection of cabinets for your garage and place your order. Your garage will soon look neat and pristine – while still masking your personal stash of treasured belongings.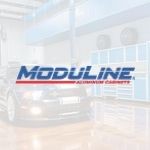 Moduline Cabinets
Moduline Cabinets provides military-grade aluminum cabinet solutions for car enthusiasts and professionals for over 30 years. Our designer appearance enhances garages and shops, and our cabinets stand up against the daily rigors of any environment.