How Can I Store My Tools In My Van?
November 4, 2019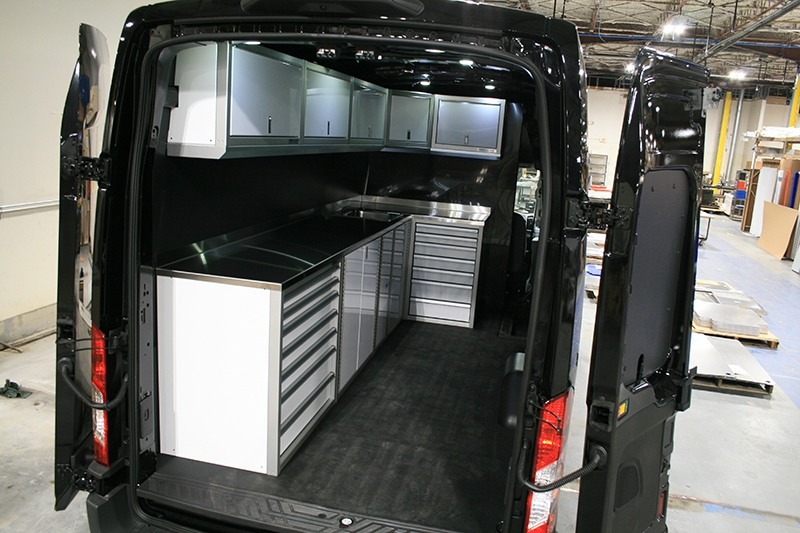 How To Make Your Van Your Best Toolbox.
Van storage solutions optimize your space and storage. We offer what your cargo van or work vehicle needs to make access to your tools and gear easy for work. We provide both modular and custom solutions that prioritize safety and efficiency.
Van Upfits
Turn your van into a mobile work environment with storage solutions from Moduline Cabinets. We consult one-on-one with you to design a custom-engineered solution.
We've Upfitted Vans Like These:
Mercedes-Benz Sprinter
Ford Transit
Ram ProMaster
Nissan NV
…and more
File Storage
Moduline Cabinets can also supply you with durable storage lockers for all the paperwork for your job. An organized file cabinet can also convey an air of professionalism and optimization. All our cabinets are precision-crafted with military-grade aluminum and are GSA approved for military use.
Drawers
Drawers are a great option for storing and organization small parts, tools and anything else you might need on-the-go. There is also a great deal of flexibility to toolboxes. We have options for drawers with a workspace counter and tall floor-to-ceiling drawers.
Bin Storage
Our storage bins keep your tools and parts in order. Find what you need when you need it.
Our van upfits are popular, combining shelves, cabinets, drawers and file cabinets into one single package, making it ideal for any on-the-go usage. If any of this sounds like something for you, call Moduline Cabinets at (888) 343-4463 for a consultation for your van upfit.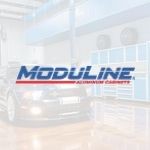 Moduline Cabinets
Moduline Cabinets provides military-grade aluminum cabinet solutions for car enthusiasts and professionals for over 30 years. Our designer appearance enhances garages and shops, and our cabinets stand up against the daily rigors of any environment.