Holidays bring new tools
December 15, 2012
Moduline Cabinets understands the importance of working in tight spaces. We have been making cabinetry for race trailers for years. If we can turn a race trailer into a mobile workshop, we can turn your small garage into a functional workspace. Contact us, today, and let us help you choose the perfect garage storage cabinets. Call 888-343-4463. Soon, you will be working hard, storing items and completing projects – all within the comfort of your garage. The holidays are here, and, if you are an avid tool collector, you are likely to receive tools as gifts. New tools are great and there is not a DIY person around who doesn't like receiving new tools. However, when your tools start spilling out of their designated areas, it may be time to find new tool storage. The proper storage of your tools is important, if you want to keep your tools in good shape. Since your tools are an investment, possibly worth thousands of dollars, you need storage that will not only protect them from the elements, but also from theft.
Moduline Cabinets has numerous types of tool storage available. You can choose a mobile tool box to take your tools with you when you need them. You can also opt for fixed storage spaces, such as a tool drawers installed in your garage cabinets. Then again, you may need both types of storage. You can add a lock option to lock the tool chests and cabinets for added security and never worry about the safety of your tools, again. Contact us, today, to find the right storage for your tools. Toll free 888-343-4463.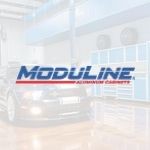 Moduline Cabinets
Moduline Cabinets provides military-grade aluminum cabinet solutions for car enthusiasts and professionals for over 30 years. Our designer appearance enhances garages and shops, and our cabinets stand up against the daily rigors of any environment.