GSA Approved Quality Modular Cabinets
September 17, 2018
Quality GSA Approved Storage Cabinet Design That Are Durable and Dependable
Proudly made in the USA, our modular cabinets are GSA approved for government use and are utilized by local, state, and federal level government agencies. All branches of the United States Armed Services that need durable and dependable storage systems need to look no further than the quality and craftsmanship found within Moduline's line of custom modular aluminum cabinets, mobile tool boxes, and accessories.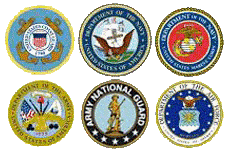 Proudly Serving All Branches of the Military in Numerous Design Applications
The U.S. Armed Services, as well as all other federal government agencies, have contracted Moduline for military applications and quality of service befitting our brand of products. We are also proud to provide our cabinets to many at local and state levels nationally.
Quality of Our GSA Cabinets
At Moduline, we designed our storage solutions to provide maximum efficiency of storage and durability. Customizable, modular, made of the highest alloy aluminum, corrosion resistant, and fitted with our patented Moduline QuikDraw® Single Action Latch System, Moduline is committed to excellence in service and quality including limited impact on the environment.

GSA Storage Options
At Moduline, we build our products to be efficient, versatile, customizable, and lasting. Our mobile storage solutions and toolboxes can serve for military and emergency response, mobile command centers, specialty and utility vehicles, and more. Moduline is a trusted name in modular storage solutions for commercial grade aluminum cabinets for workshops, garages, hangars, security areas, trailers or specialty vehicles.
Contact our design specialists at 888-343-4463 to get started with a free design consultation to deliver the efficiency, organization, and quality that your organization or branch deserves.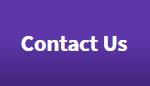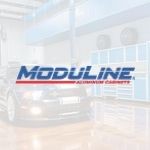 Moduline Cabinets
Moduline Cabinets provides military-grade aluminum cabinet solutions for car enthusiasts and professionals for over 30 years. Our designer appearance enhances garages and shops, and our cabinets stand up against the daily rigors of any environment.