Get a Van Upfit to Make a Good Impression
December 18, 2019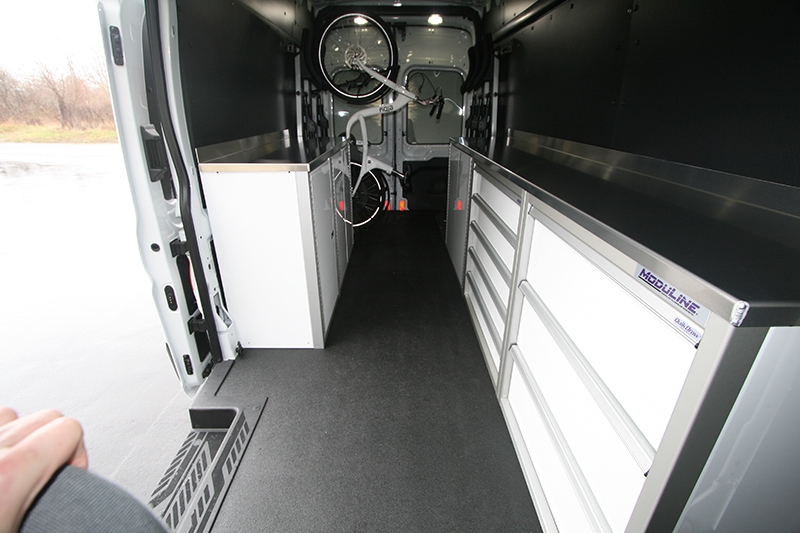 We all know how important first impressions are in all aspects of life. As a business owner, it is important that clients feel you are the best for the job. How your workplace looks leaves a lasting impression. If you have a van that has a passenger seat stacked with papers, dashboard full of catalogs, and tools laying all over the place, chances are you are not leaving your best first impression.
If you think this describes your van or you are simply trying to make your vehicle more organized, you've come to the right place!
Time for an Upgrade
Originally specializing our services for the racing industry, Moduline Cabinets now serves schools, small businesses, large corporations, medical facilities and more! We make high quality, military-grade aluminum cabinets for van upfits that are lightweight, durable, and made to last the tests of time. Below, you will find some of the many options we have available to all our customers.
PRO II™ Series
These professional grade aluminum cabinets make beautiful van storage cabinets that make your vehicle stand out! The cabinets come in a variety of standard styles and sizes to choose from and have a lifetime warranty. Our PROII™ Series cabinets fit perfectly in enclosed trailers, race trailers, government vehicles and just about everything in between.
SPORTSMAN II™ Series
If you are looking for more simple cabinets that won't break the bank, chances are you will love our SPORTSMAN II™ series. These sturdy, military-grade work van aluminum cabinets are easy to install without a professional. In just a few quick steps, you can put this cabinet together and it is ready for use!
Customize your Modular Cabinets
Similar to our custom mobile applications, our completely customizable aluminum modular cabinets are made from some of the best grade components available on the market. From commercial to residential, our PROII™ Series custom modular cabinets are the number one choice for customers seeking premium, luxurious cabinets!
We Are One Phone Call Away
Whether it is van storage cabinets or an add on to your trailer, we at Moduline offer some of the largest variety of cabinets to help all our customers find the perfect choice for their cause. Our staff members are more than excited in helping you find the best cabinets for you and your wallet. Call us today for a free consultation at 888-343-4463 to get the process started today!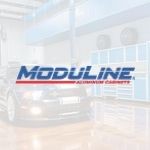 Moduline Cabinets
Moduline Cabinets provides military-grade aluminum cabinet solutions for car enthusiasts and professionals for over 30 years. Our designer appearance enhances garages and shops, and our cabinets stand up against the daily rigors of any environment.