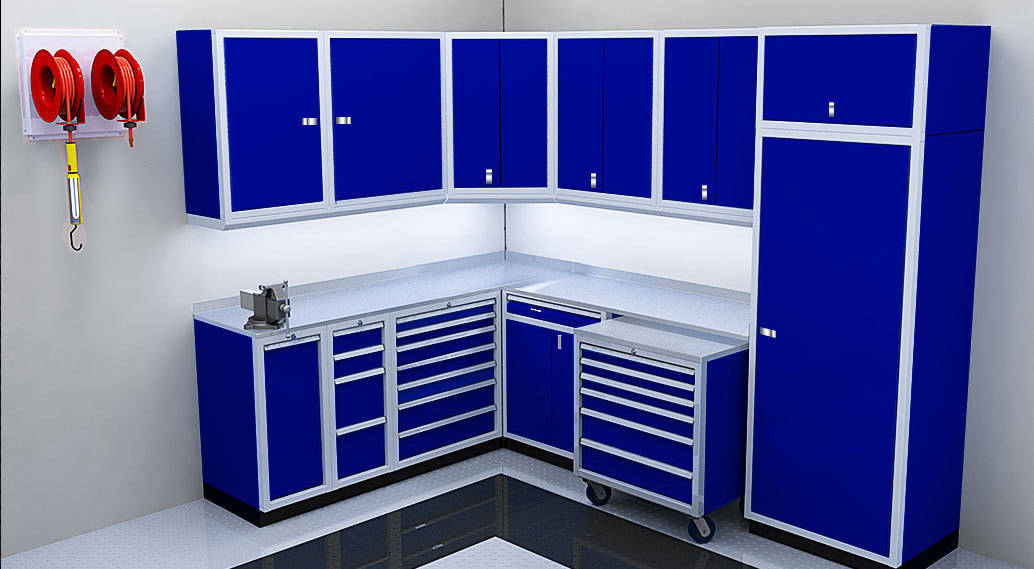 Call today! Toll free 888-343-4463
Shops and garages come in an infinite amount of shapes and sizes, not to mention people use their space in ways that are unique to their needs. We fully recognize this, which is why we offer our customers a whole host of cabinet options that simplifies the design process of your storage system without compromising your vision. From base cabinets to mobile tool boxes, there is a useful storage option that allows you to create the garage of your dreams.
Regardless of whether you are a professional or a homeowner who needs an organized shop or garage, our ProII™ cabinet systems are designed for durability and to withstand the realities of real-world use. Manufactured in the USA and constructed from military-grade aluminum, we back our ProII™ cabinets with a lifetime warranty because we are confident in the quality and craftsmanship of our products. You can have full faith that when you purchase our products, you will be rewarded with a storage solution that will be an integral part of your life for decades to come.
Have a question or ready to get started? We're here to help! Call us today and let one of our experienced professionals help you with your garage or shop's makeover. We look forward to helping you realize your dream!