Functional Moduline Cabinets will maximize garage space
May 11, 2013
If you are looking for cabinets to install inside your garage or shop, Moduline is sure to have something to fit your needs. Think of us as the cabinet experts. We have been manufacturing high quality aluminum cabinets for more than 15 years. What started as the fulfillment of a small need – installing cabinets inside race trailers – transformed into a successful and ever-growing cabinetry business. Not only do we have cabinets for trailers, we can equip your garage or shop too. The design and built-in functional features of Moduline Garage Storage Cabinets will help you maximize your space.
When you shop with us, you are guaranteed two things – high quality and value. When you compare the quality and storage space provided in our cabinets you will find the price to be an exceptional value. We offer a wide selection of cabinets in various shapes and sizes, to ensure that everyone can find the right cabinets for their space. The quality of our aluminum cabinets cannot be matched – these cabinets are built to last a lifetime, providing for all your storage needs. Contact us, today, to learn more about our modular cabinets and to place your first order.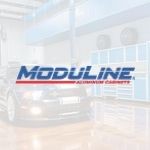 Moduline Cabinets
Moduline Cabinets provides military-grade aluminum cabinet solutions for car enthusiasts and professionals for over 30 years. Our designer appearance enhances garages and shops, and our cabinets stand up against the daily rigors of any environment.