From our workshop to yours!
December 8, 2012
The holidays are a special time of year. It's time to give thanks for all we have. It's time to think about and help others who may be less fortunate. It's time to get together with family and friends to share stories and memories over a glass of eggnog. It's also time to of course be buying gifts for all those folks on your list.
Well, to help you out just a bit, Moduline is offering a discount on most of our product accessories and cabinet combinations. Whether you like one of our pre-configured combos or want to create your own, our folks in the workshop are ready to help put together some of the finest cabinets in the world just for you. From closets to tool chests and wall cabinets to countertops, Moduline will make exactly what you need in our workshop to get your workshop looking like no other.
This season, ask for the best, Moduline aluminum cabinets. We have elves standing by to help design and layout your workshop today. Remember, gift certificates are available too. Happy Holidays from Moduline Aluminum Cabinets.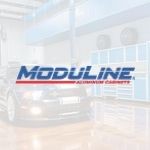 Moduline Cabinets
Moduline Cabinets provides military-grade aluminum cabinet solutions for car enthusiasts and professionals for over 30 years. Our designer appearance enhances garages and shops, and our cabinets stand up against the daily rigors of any environment.