Forget about Downsizing with Aluminum Garage Cabinets and Storage
September 29, 2012
When you decide to increase the storage space within your garage, you are making a smart choice. You can never have enough storage space. No matter how hard you try to downsize your various belongings, you will always have something that needs to be stored. To meet this need for storage, you make the decision to create space inside your garage. Now, it is time to find the right garage cabinets and storage. Before you head to your local home improvement store for cabinets, remember that your garage is not a kitchen. The environment of your garage is much more extreme than that within your home. Temperatures change with the seasons and it is more likely to be a damp area when it rains. Projects in the garage are also more demanding on cabinets.
For the perfect cabinetry and storage designed for the harsh garage environment, contact Moduline Cabinets. We specialize in aluminum storage cabinets made for garages, trailers, yachts, and other locations. Our cabinets are built to last with a fully integrated frame. This means you will not have to replace them in a year or two, which is completely possible when you use bargain cabinets. You can create a layout that will maximize the space inside your garage, while giving it a polished look and feel. If you need more storage, shop smart and buy aluminum. Your belongings deserve to be protected – and you will not have to downsize again.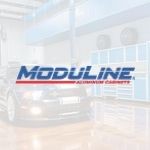 Moduline Cabinets
Moduline Cabinets provides military-grade aluminum cabinet solutions for car enthusiasts and professionals for over 30 years. Our designer appearance enhances garages and shops, and our cabinets stand up against the daily rigors of any environment.