Finding Quality Metal Storage Cabinets
June 29, 2013
Finding the right metal storage cabinets for your garage or trailer can be challenging. You do not want just any old metal cabinets; you want quality cabinets that are going to be a good investment. There are numerous manufacturers around that will sell you metal cabinets for cheap – but you get what you pay for, so keep that in mind. Here at Moduline Cabinets, we offer only the highest quality aluminum cabinets to our customers. The prices may not always be the lowest – although our prices are competitive – but the quality and durability you will receive is worth every penny and will last a lifetime.
Our aluminum storage cabinets are manufactured with high quality materials and state-of-the-art equipment to exact specifications. We are experts in the field of aluminum cabinet design and manufacturing. You can choose from a huge selection of cabinets and accessories in all shapes and sizes. You can also choose from a wide range of colors, or you can order our cabinets in any custom color. The bottom line is when you buy your garage cabinets from us, you never have to worry about quality or durability. Choose Moduline and make a sound investment in our quality cabinets. Call today and let us help you "Organize with Style".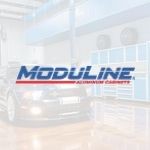 Moduline Cabinets
Moduline Cabinets provides military-grade aluminum cabinet solutions for car enthusiasts and professionals for over 30 years. Our designer appearance enhances garages and shops, and our cabinets stand up against the daily rigors of any environment.